Sharjah Nightclubs
The city of Sharjah is deeply rooted in the philosophy of Islam and all areas of life such as the traditions, culture, food as well as the celebrations are dictated by the laws of the religion.
As a result of which Sharjah do not have any nightclubs in the city. But that does not mean that you will just have to sit in your hotels at night, the sister cities of Sharjah, i.e. Dubai, Abu Dhabi and Ajman welcomes you with open arms to visit their bars and nightclubs. These cities are located just a few kilometres apart and can be visited very conveniently.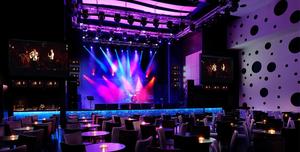 Boracay
Boracay
Relax in a beautiful setting at the Lobby Lounge in Ajman, a place where the elegant piano music will wash away your blues. The Lobby Lounge is located in the Kempinski Hotel in the Emirates of Ajman and is a beautiful place to spend a lazy afternoon. The place serves an enviable fare to satisfy your taste buds also.
Address: Asiana Hotel, Salahuddin Road,Deira, Dubai, UAE.
Tel.: +971 4 608 2056 / +971 4 608 2082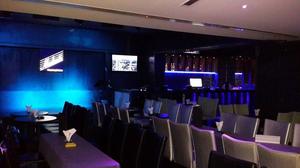 Makati Bar
Makati Bar
Get ready to enjoy scrumptious food and drinks at one of the most happening places in the town. The Makati Bar is situated in Dubai on the 7th floor of Asiana Hotel above the Boracay Nightclub. This bar is popular amongst the young crowd, thanks to its energetic ambience and live music performances.
Address: Asiana Hotel, Salahuddin Road,Deira, Dubai, UAE.
Tel.: +971 4 608 2056
Recommended Activities