Shopping in Sharjah
Sharjah's shopping scene features an abundance of modern malls, individual boutiques and inimitable souqs (souks) and bazaars where you buy anything and everything from electronic goods, and handcrafted souvenirs to Middle Eastern sweets, dates and spices.
Find great bargains at several shopping areas in Sharjah with unbelievable offers and discounts. Since shopping in Sharjah is tax-free, the prices are reasonable, particularly for branded goods and handicrafts sold in souqs. Prices are fixed for goods sold in malls, but bargaining is essential at souqs if you want to strike a good deal. The city has lots of shopping malls, departmental stores and markets which offer the best shopping experience after the full day site tours.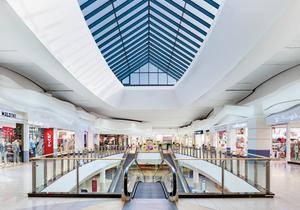 City Centre Sharjah
City Centre Sharjah
Situated on Al Wahda Road the City Centre Sharjah opened in 2001. The mall is spread across 38,000 sq.mt. and features over 120 stores displaying variety in apparels, cosmetic products, kids wear, and electronics. It also has food courts serving sumptuous dishes and the Magic Eye offers entertainment to shoppers and kids.
Address: Al Wahda Road, Industrial Area 1, Sharjah, UAE.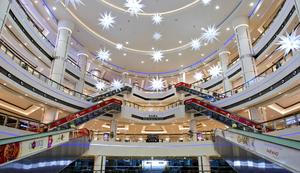 Sahara Centre
Sahara Centre
The Sahara Centre is one of the leading shopping destinations, located on Al Nahda Street. It is a family-friendly space which offers shopping outlets, restaurants, cafes and entertainment hubs. It is a one-stop destination for fashion apparels, home décor, furniture, electronic goods, cosmetics, men's wear and kidswear. Besides shopping, Adventureland offers interesting games and thrilling activities to its visitors. Also, the renowned Novo cinemas is located in this mall. The mall has several food outlets where you can savour continental as well as Arabic delicacies.
Address: Al Nahda St. Near Ramada Sharjah, Sharjah, UAE.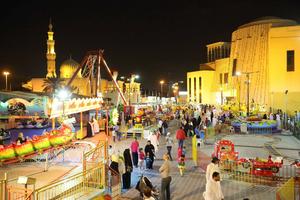 Al Shaab Village
Al Shaab Village
Al Shaab Village is well known for fashion accessories, traditional clothes for men, women and children, electronic and household products, ethnic and traditional Arabic products. The entertainment zone includes ice rink, table tennis court, kids play area and an amusement park.
Address: Sheikh Khalid Bin Mohammed Al Qassimi Street, Al Hazannah, Sharjah, UAE.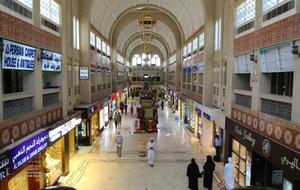 Central Market (Blue Souk)

Central Market (Blue Souk)
The Central Market, which is popularly known as the Blue souk or Central Souq, is situated near the Khaled Lagoon and is a leading shopping centre of Sharjah. The blue tiles on outside walls make this place more attractive and peculiar. There are two main sections, one is filled with gift products, electronic appliances and the other section is studded with gold jewellery, silver jewellery, gems, antiques, rugs, curios, clothes, cosmetics, Omani and Yemeni antique jewellery and household goods.
Address: King Faisal Street, Sharjah, UAE.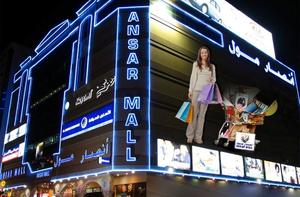 Ansar Mall
Ansar Mall
Located at Al Ittihad Road, Al Nahda, the Ansar Mall is a family-friendly shopping centre with ample shopping outlets as well as food stations. It showcases various international brands and local high-end fashion clothing. Visitors looking for high-end attires or simple, unique accessories can end their hunt in this mall.
Address: Dubai-Sharjah Highway, Al Ittihad Road, Al Nahda, Sharjah, UAE.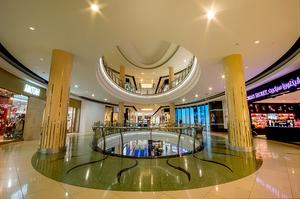 Mega Mall
Mega Mall
Conveniently situated in the city centre, the Mega Mall showcases international and local brands. This four-storied mall has about 150 retail shops. Shoppers at the Mega Mall will not only get to see a range of products but also enjoy fine dining and entertaining time at the restaurants and leisure outlets.
Address: Istiqlal Street, Al Bu Daniq, Near Immigration office, Sharjah, UAE.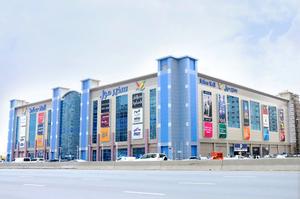 Safeer Mall
Safeer Mall
The Safeer Mall is surrounded by a dense residential area. This mall is a perfect blend of shopping and entertainment for visitors. Various shopping stores have a range of apparels, accessories, gadgets, and household essentials. The mall also offers a fitness and leisure zones at Space City where kids can have an entertaining time.
Address: Al Ithihad Road, Industrial Area 7, Sharjah, UAE.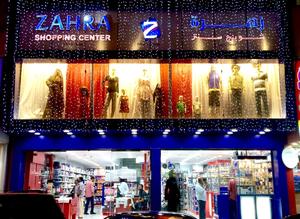 Al Zahra Shopping Centre
Al Zahra Shopping Centre
At Al Zahra Shopping Centre, visitors can experience a great shopping time. Situated at the Al Wakra Street, the mall offers a range of food products, cosmetics, readymade clothing and electronic appliances.
Address: Sheikh Zayed Road, Al Musalla, Sharjah, UAE.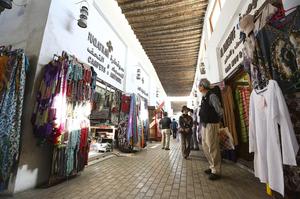 Heart of Sharjah

Souk Al Arsah
Souk Al Arsah, also known Courtyard Souk, is located at the Heritage Area. In 1995 this market was rebuilt by retaining its old structure, and it happens to be one of the oldest market places. Shoppers can find new as well as antique handicrafts, wooden Arabic bridal and pearl chests, copper coffee pots, handmade jewellery, perfume bottles and essences, handmade woven garments, palm-leaf baskets, medicinal herbs, carpets, shawls, and many more.
Address: Al Sharq Street, Opp Old Souk, Shuwaihean, Sharjah, UAE.
Recommended Activities