Sharjah Travel Tips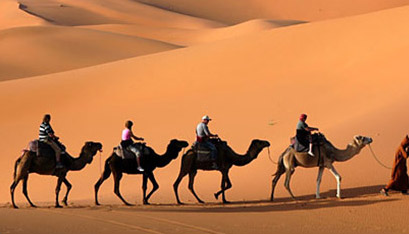 The Sharjah city is a perfect family holiday destination if you want to amalgamate together culture with luxury. It is an ideal place to get knowledge about the Arabian culture and also about the religion of Islam. The city offers numerous attractions like museums, forts, historical monuments, wildlife centres, etc. The city also provides many restaurants and hotels to make you comfortable. Visit Sharjah to discover a rare gem in the Arab world. Know more about how you can get around and have a great vacation in Sharjah.
Get in
By Air
The city of Sharjah is situated at a distance of about 15kms for the Sharjah International Airport. Air Arabia is headquartered at this location and provides low-cost flights in the Middle East. A shuttle bus runs for every 30 minutes which connects the airport with Sharjah centre. Public buses are also available to reach the airport from the city and vice versa.
By Bus
An inter-Emirate bus service connects Sharjah to the rest of the Emirates like Abu Dhabi, Dubai, etc. Many buses leave from the Al Jubail station in Sharjah which is located near to the Central Souq.
By Taxi
Taxis run regularly from Dubai to Sharjah, without any boundaries. Emirates, Citi, Union, Advantage, etc. are licensed taxi services in the city.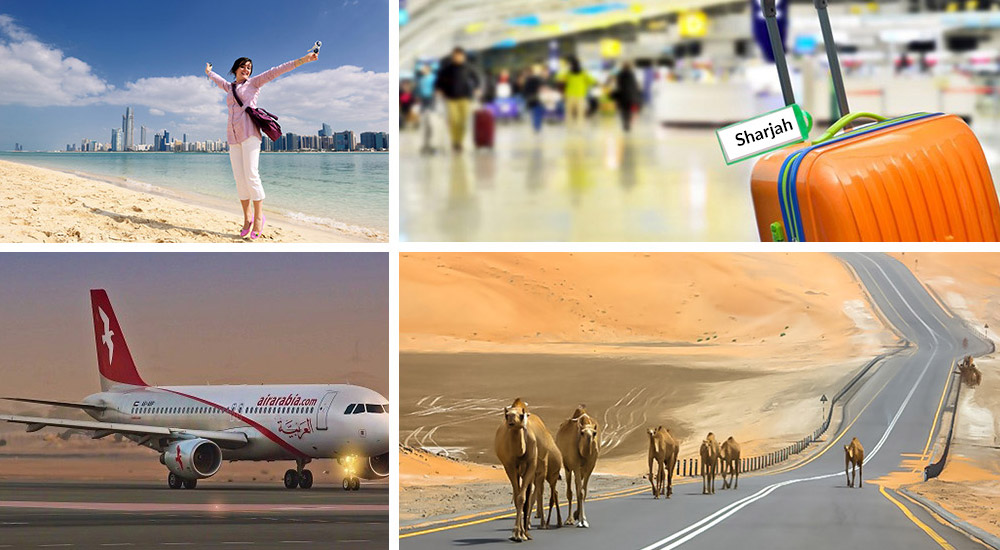 City Transport
The Sharjah Transport provides many local buses, and there are seven local and three express routes in all. Dubai also offers express commuter bus service to Sharjah. Other than that the tourists can use the taxi services to reach destinations efficiently.
Safety
Sharjah is a city safe for travelling amongst the Arabian Emirates. It has a repute of being a country city with conservative culture, so it is always good to keep a cognizance of basic rules and traditions. Nevertheless, importance is given to the Safety and security of women travellers in the town. However, it is necessary to take care of your luggage and valuables. Inrush seasons, it is advisable to keep yourselves protected from bag snatchers.
Tipping
Tipping is normally not expected in Arab countries. A service charge is normally added to the end of bills in restaurants and hotels. However, tipping can be made to appreciate good service and food. It is not obligatory to give tips to the taxi drivers in Sharjah.
When to Travel
Sharjah is a city which has hot summers. The temperature can rise up to 40°C (104°F) 45°C during the daytime. Thus, the best time to visit this beautiful Arabic city is the beginning of November to April, as the climate weather in Sharjah is pleasant with warm sunny days and cool evenings. In these months even humidity levels are low, and rainfall can also be expected.
Emergency Contact Numbers in Sharjah
| | |
| --- | --- |
| Calling Code | 971 |
| City Code | 06 |
| Ambulance | 998 |
| Fire Department | 997 |
| Police | 999 |
| Electricity | 991 |
| Water | 991 |
| Police HQ | 5633333 |
Recommended Activities