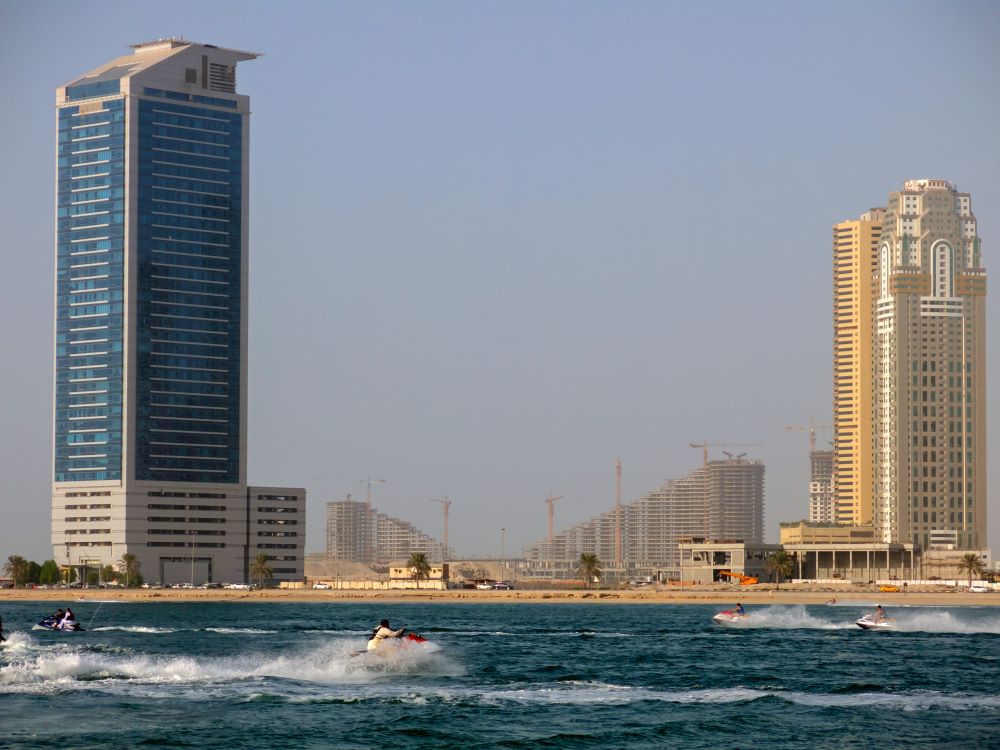 The Emirate of Sharjah is often overshadowed by its neighbouring city of Dubai, but that does not diminish the uniqueness of the city itself. Sharjah has a lot to offer in terms of a sightseeing destination as well as historical and cultural tours for you to explore. Check out some amazing activities that you can do during your visit to the city for a different Arabian experience.
Explore the Blue Souk
The Blue Souk of Sharjah is said to be the most photographed area of the city. The Souk is primarily a shopping mall and comprises impressive architectural detail. The area in total holds over 600 shops and sells a variety of goods from artefacts, clothing and even electronics. Keep an eye on the wallet!
Ride Upon the Eye of the Emirates Wheel
The Eye of the Emirates Wheel is a popular attraction of Sharjah and is located in the bustling area of Al Qanat Qasba. It is similar to the version of the London Eye, and the giant Ferris wheel showcases stunning views of the coast and the city, especially twinkling during the nighttime.
Spend time with family at the Arabian Wildlife Center
There can be no doubt that the geographically located city of Sharjah has a variety of wildlife, most of which can be seen at the Arabian Wildlife Center. This is not a simple zoo, and during your visit, you will get to see the different species of mammals, reptiles and insects, most of which are kept for repopulating their kind to avoid extinction.
Enjoy the thrill of the Al Montazah Amusement and Water Park
What better way to spend time in the sunny city of Sharjah than by visiting a water park! Known as UAE's First Adventure Park, it is composed of a wading pool, a rope course, as well as a play structure for kids and elders. Talk about having fun in the sun!
Grab your hat, and get exploring the desert city of Sharjah!