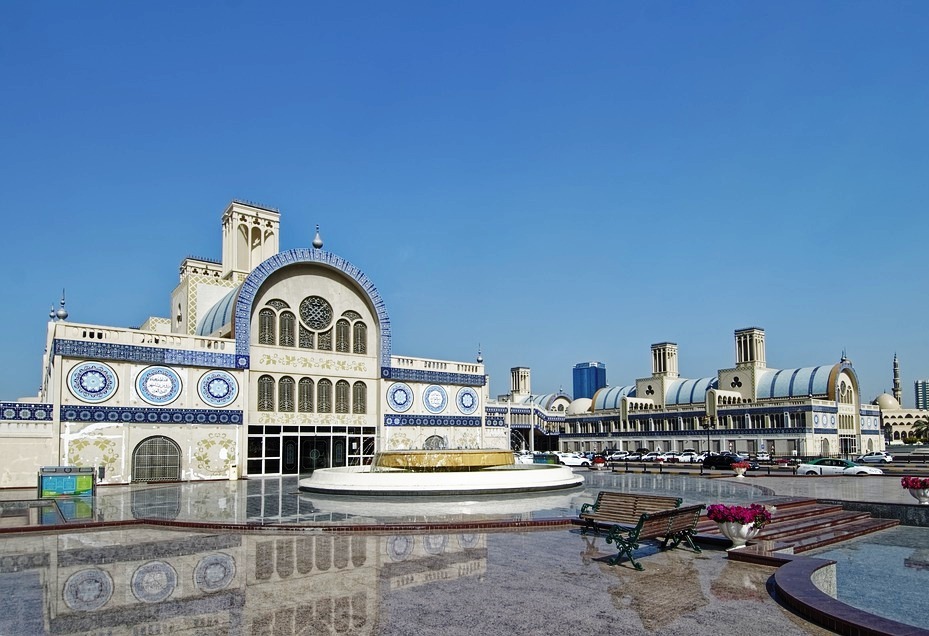 The UAE is blessed with charming cities like Dubai and Abu Dhabi and is equally known for Sharjah. The city is an incredible cultural hub of the Middle East with scenic islands and parks. There are plenty of hotspots in the city that are Insta-worthy and can satisfy your wanderlust cravings. Here are some top picks.
Al Noor Island
Al Noor Island is a perfect blend of nature, art, and entertainment. With incredible sculptures and a butterfly house, it is one of the most Instagrammable spots in Sharjah. The island is decorated to suit the time of the day with lights that change colours and make some great shots for your Instagram.
Sharjah Art Museum
Art lovers, you cannot miss planning a sightseeing stint to the Sharjah Art Museum. It's an excellent place for the gram and a haven to appreciate Arab culture and heritage set with some incredible artwork. The museum houses amazing artistic creations in its three storeys and has artworks from the 18th century, resonating with the history and architecture of the Middle East. Guests can also visit some more fascinating museums in the city. 
The Central Souk
A tinge of blue is just right for your gram, and one cannot miss visiting the Central Souk that's decorated with intricate blue tile work on its exterior. The souk has several parts that are dedicated to food, electronics, perfume, gold jewellery, and more. Plus, the upper floor consists of shops selling tapestries and curiosities from Tibet and Afghanistan. Photographers can have a wonderful time finding and clicking amazing shots. 
Al Qasba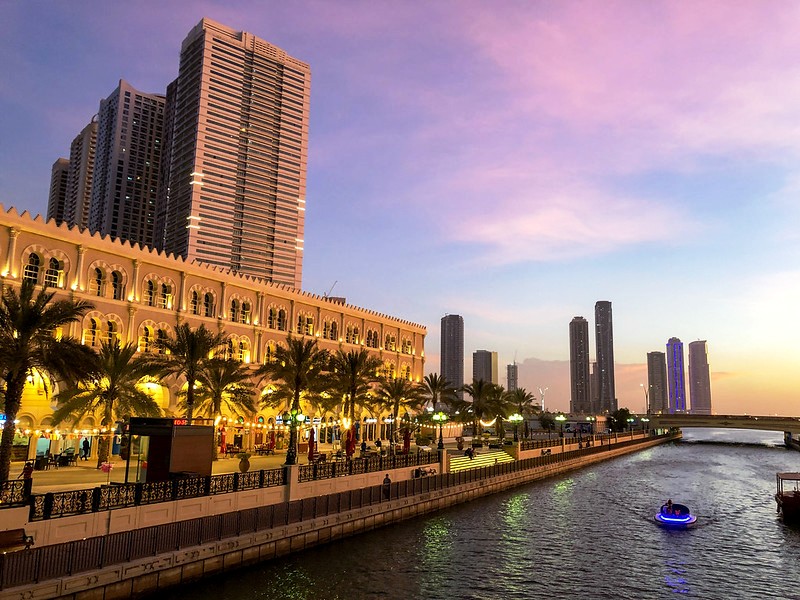 Al Qasba, Sharjah. Credit: Flickr / Francisco Anzola / CC BY 2.0
Al Qasba is an amazing site bestowed with the mesmerising Emirates Ferris Wheel's Etisalat-Eye, the Music Fountain, and boat tours across the canal. It's an amazing place for a spot of fun, and of course, photographing opportunities. A little tip is to take some shots at night when the Eye of The Emirates Wheel offers some picturesque views.