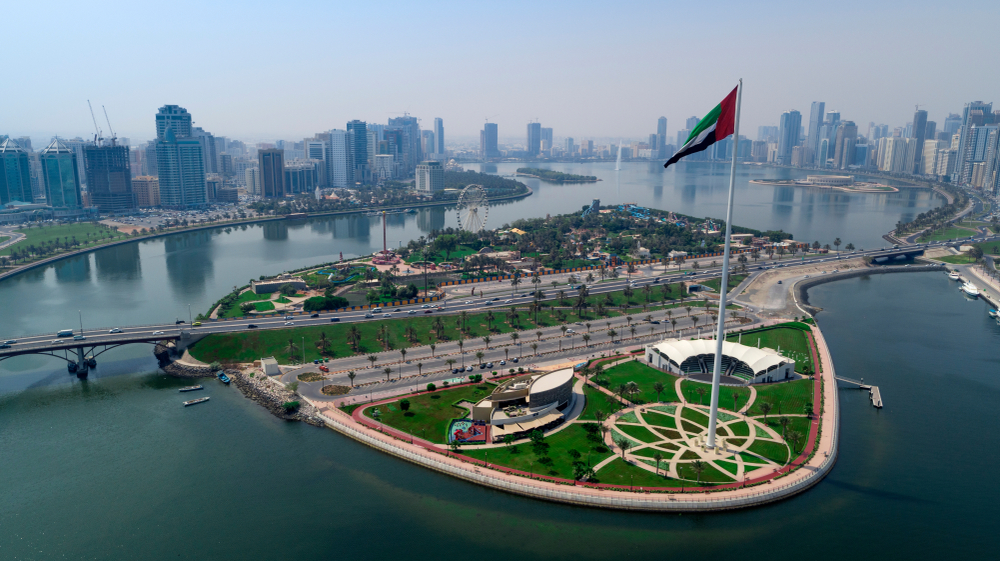 Sharjah is the third largest Emirate in the UAE and a fast-growing commercial hub with many new free zones and cultural landmarks, making it one of the best cities to live in. 
We discuss why many UAE residents prefer to live in Sharjah while working in Dubai and how rental cars are making traveling hassle-free.
Life in Sharjah vs Dubai - Contrasts 
Among the seven Emirates, Dubai and Sharjah are the two most prominent ones to live in as they provide comfortable lifestyles and quality infrastructure. 
While it may come as a surprise to new and prospective UAE residents, Sharjah has long been a popular choice for living among many expats. Over 700,000 people reportedly travel from Sharjah to Dubai for work every day.
In this article, we discuss why Sharjah is the residential city of choice for many working professionals and families and its contrasts with Dubai.
If you are a resident of Sharjah and looking for comfortable travel options, now you can rent a car in Sharjah at the click of a button. 
Cost of Living 
Expats move to the UAE to achieve the right balance between a good standard of living and accumulating significant savings. 
While Dubai offers the most competitive salaries, living in Dubai versus Sharjah can afford very different lifestyles. 
Rent forms a large portion of living expenses in the UAE, and living in Sharjah is significantly cheaper than in Dubai. 
On average, rents in Sharjah are 30% lower than in Dubai, while necessities like food and utilities are cheaper by 18%.
Family-oriented Atmosphere 
With a lower population than Dubai and a relaxed pace of life, the beautiful city of Sharjah offers the perfect setting for families. 
It offers access to large open spaces and parks and numerous supermarkets within close proximity to residential areas. This alcohol-free Emirate ensures modesty and safety, making it a popular choice among families with children.
If you're looking to go on a family road trip this weekend, why not opt for a SUV car rental for a comfortable and safe journey. 
Entertainment and Culture 
While Dubai's entertainment options are plenty, Sharjah features different, culturally superior experiences for all age groups. 
It is home to the Majaz Waterfront, Sharjah Art Museum, Buheirah Corniche, House of Wisdom, the Sharjah Amphitheatre, Sharjah Paintball Park and Al Noor Island. 
Sharjah residents also enjoy access to multiple malls with cinemas and various affordable dining options that offer delicious cuisines from around the world. But cab fare can cost some hefty bucks which is why we suggest you opt for a car rental in Sharjah to visit all the amazing attractions the city has to offer.
Transportation and Infrastructure 
While travel time between Sharjah and Dubai is a mere 20 minutes, traveling during peak hours can be time-consuming. 
However, the travel time within Sharjah is much lower, thanks to a well-planned layout of schools, malls and hospitals in close proximity to residential communities. 
Sharjah also enjoys cheaper public transportation rates and a well-built highway system that seamlessly connects it to other nearby Emirates like Ajman, Ras Al Khaimah and Fujairah. 
Sharjah's proximity to Dubai also means that residents have access to two international airports within driving distance.
Living in Sharjah is the logical choice for many UAE residents, especially families with children. However, it does come with a few caveats. Traveling from Sharjah to Dubai and back during peak hours could result in an additional 1-2 hours of daily travel time. 
Lower rental rates in Sharjah also mean that the living standards and amenities are basic and not as high quality as in Dubai; however, one can expect to find more spacious accommodations in Sharjah.
Dubai has a robust metro and tram network, making public transport easy and accessible, but Sharjah doesn't have a metro system, with residents having to rely on public buses and taxis. 
To tame this transportation problem, rent a car in Sharjah monthly to not only save money but also time.