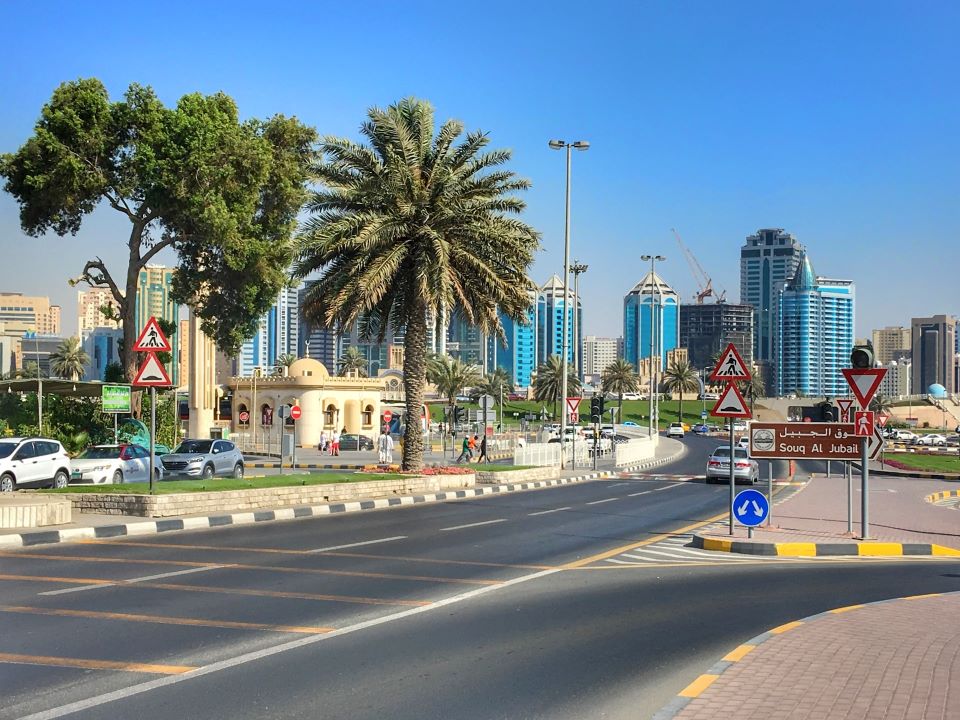 The tourist attractiveness of the Arab Emirates has not been in doubt lately. A unique state that has grown over the past 70 years has grown up in a lifeless desert on the Arabian Peninsula. Having absorbed all modern technologies, the UAE impresses guests with its unprecedented architectural masterpieces, amazing development, and absolute security, which no other country in the world can boast of.
If Dubai is an entertainment center, then Sharjah is the genuine United Arab Emirates. Although it is more conservative compared to other regions, the emirate is regarded as the cultural center of the country. It is an extraordinarily diverse cultural city where there is much to do.
1. There are many foreigners living in Sharjah
Of the more than 2 million inhabitants of Sharjah, only 180 thousand are Emiratis. Practically 1,8 million citizens are immigrants. In the Arab Emirates, women outnumber men. But the situation is the opposite among foreigners. Almost all the residents are young people aged 20 to 39 years.
2. All is within walking distance in Sharjah
Numerous Sharjah citizens note that in the city everything you need is at hand. People have no problems with having access to eateries, food markets, schools, healthcare facilities, and various leisure centers. Here you can easily find where to have dinner, purchase low-cost decor, or get a haircut. A lot of attractions are located near the households of residents. Of course, if you would like to explore the surroundings nothing can stop you from renting a car. You can either look for a vehicle for hire in Sharjah or if you would like a wider choice take a Range Rover Velar rental Dubai. In any case, both emirates have rental services that will help to fulfill your requirements. 
3. Sharjah is an inexpensive city
Rental housing and entertainment in Sharjah are relatively inexpensive. For cultural fans, this place is extremely fantastic, particularly for those who wish to gain a deeper understanding of the country's Bedouin background. The ancient culture favorably distinguishes Sharjah from the neighboring cities.
4. Residents do not want to leave
If someone comes to mind to ask the locals if they dream of leaving the city, most will twist their finger at their temple and answer: "Of course not." Many residents of Sharjah work in Dubai, but it does not occur to them to live there – they prefer to return home every day.
5. The people of Sharjah like that their emirate is conservative
There are quite a few people who like a modest life. Most of them live in Sharjah. Glamorous life does not impress them, and Dubai skyscrapers hiding among the clouds do not touch the delicate strings of their souls. They admire the conservatism and calmness that is in abundance in Sharjah. If the film "Quiet Harbor" had not been shot in the USA, it would have been shot in Sharjah.
6. Residents of Sharjah love large living spaces
Why do the people of Sharjah not wish to leave? Since they have plenty of free space there. Their residences are spacious and designed using excellent materials for an excellent price. They have large bedrooms, large dining rooms, and kitchens. Every inch of space in their homes is well-lit and ventilated. In addition, there is a lot of greenery in these houses. If you had such a house, you wouldn't want to leave it either.
7. Residents of Sharjah want their children to grow up there
Residents raised in Sharjah desire their children to experience the same early life as them. They like that their children can grow up in comfort, have access to a rich cultural history and live among the diversity of local nature, which has mango thickets, seashores, deserts, and mountain peaks. Nature, according to local parents, is an excellent alternative to their children's gadgets.
8. Sharjah is a protected natural area
A unique geographical pearl that surely must be added to your journey schedule is the Wasit Nature Reserve, whose area is more than 4 square kilometers. Earlier there was a huge dump at this place. Today it is a blossoming location that welcomes guests and introduces unique birds from every continent. It contains several natural lagoons and every year, 160 different bird species -both migratory and local – arrive.
9. Sharjah is full of culinary treasures
Biryani, shawarma, and other delicacies you can easily find on the streets of Sharjah. Hundreds of small local restaurants offer unique dishes from all areas of the Middle East.
10. Sharjah is the ethnic heart of the Arab world
Sharjah is not only the cultural capital of the country but also embodies the spirit of the Arab way of life and Islamic heritage through numerous mosques, ancient locations, and bazaars. In 1998, UNESCO declared it to be the cultural center of the Arab world.