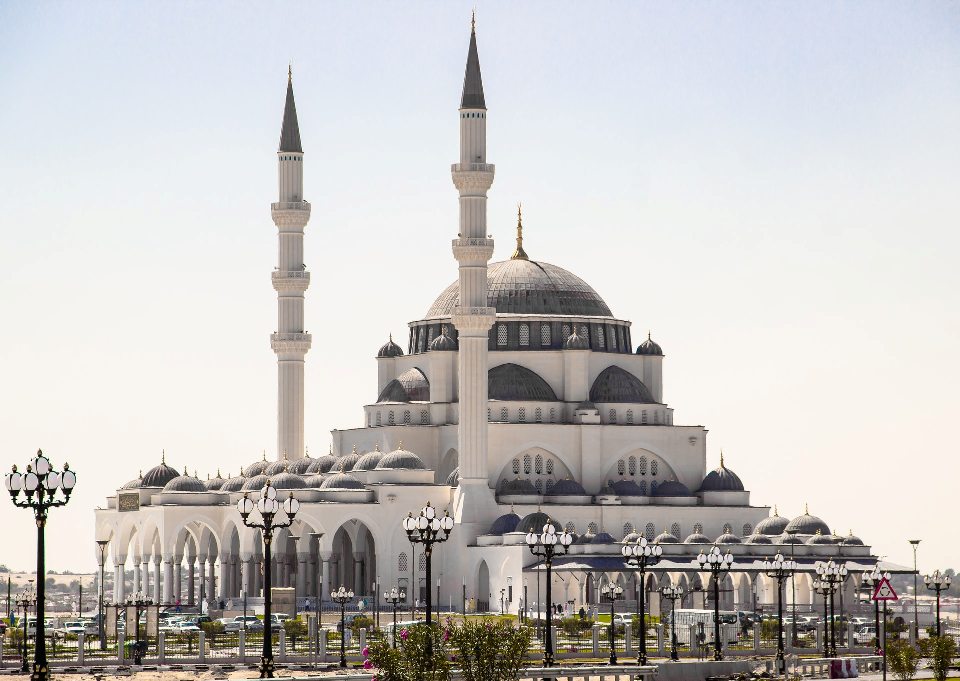 Sharjah is a city of historical and architectural monuments, comfortable hotels and beautiful restaurants. The city is clean, green, very colorful and lively. Lovers of true Arabian flavor, lovers of museums, exhibition centers, oriental bazaars and beautiful theaters come to Sharjah. Our article is written for those tourists who love comfort and luxury holidays. We will tell you how to enjoy the most beautiful things during your trip.
Staying in Sharjah
Accommodation and food prices in Sharjah are slightly lower than in neighboring Dubai. We recommend finding a Luxury hotel in the Old Town, where you can find interesting houses decorated with original materials, many of which resemble palaces from fairy tales. There are also the Radisson Blu and Hilton awaiting you on the coast, in the most tourist areas of Sharjah. Despite the fact that most hotels look expensive, the cost of living is almost twice as less than in Dubai.
Transportation in Sharjah
There is no public transport in Sharjah. It is very convenient to travel around the emirate on foot, and you can always take a cab. But there is no Uber Black service in the city. So to enjoy the city the most you better rent a car in Dubai (a city located 28 kilometers away).There is a huge amount of different services to hire the car in Dubai, but not all of them provide a luxury car rental. So if you want Alfa Romeo for rent in Dubai you need to use special services like Renty.
Entertainments
The most unpredictable expense item is entertainment. Here, in contrast to the more noisy Emirates, there is no rough nightlife (despite bars and entertainment in hotels) and there are no entertainment venues that sell alcohol.
But the city has much to show you. The best emotions of a trip to Sharjah you will have after visiting King Faisal Mosque. It is not by chance that it is considered to be the largest in the UAE, you can feel the greatness of it when you hire a helicopter and view the mosque from the air.
There is always something to do in Sharjah. Many activities are available during the day - many of them are concentrated in the surrounding area near the beaches, private pools, aqua parks and golf-courts. If it's still too hot outside, it's more reasonable to head to local museums, shopping centers, the aquarium, or visit cultural and historical sites. The local open-air markets are recommended to check out in the evenings to experience the true Arabian flavor.
Shopping
Shopping lovers will be delighted with the prices in the local markets and luxury stores. Among the clothing and footwear categories of goods worth paying special attention to, the local shopping centers sell items of the world's most famous brands. Tourists enjoy leather and fur products made in the region, which can also be chosen here at the most affordable price. Plus haggling is appropriate literally everywhere in Sharjah.
Wealthy travelers will be interested in visiting Al Fardan Center, which is not inferior to the most prestigious shopping destinations in Dubai. It has stores of the most famous and expensive brands where you can buy designer outfits and beautiful accessories, as well as the best jewelry and cosmetics. The mall also has stores that sell high-end household goods. Don't mind visiting the Gold Souk Market, it specializes in the sale of gold jewelry of any kind.
We hope our article will help you enjoy your stay in Sharjah, but please do not forget that here there are the strongest Islamic rules in the Emirates, the closest to the traditional, so keep in mind: alcohol is prohibited here, revealing clothes are not allowed, and in Ramadan city visitors must refrain from eating and smoking in public places during daylight hours.