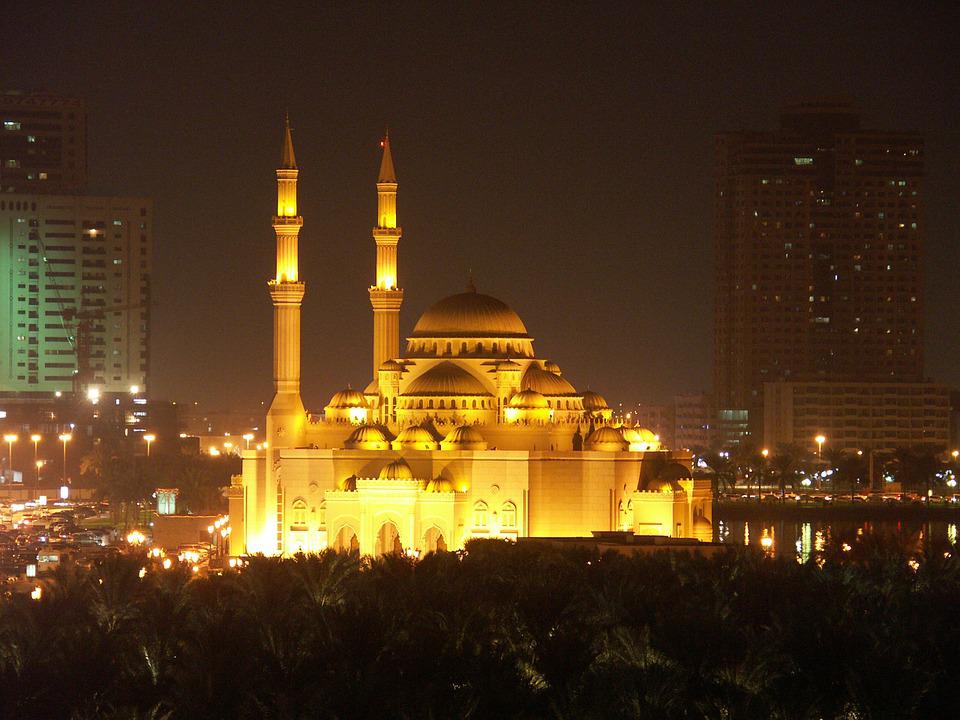 Perhaps one of the lesser-known tourist destinations in the Middle East, Sharjah is quickly making a name for itself alongside Dubai and Abu Dhabi. It's known as the arts capital of the United Arab Emirates; while places like Dubai focus on shopping and excess, Sharjah is all about culture and history. If you're a lover of art and museums, it's the best place you can visit in the UAE. There are plenty of different museums and galleries you can visit and lots of outdoor attractions. With so much choice, it can be hard to know what to do first, so we're here to give you our top 3 things to do in Sharjah. 
Visit The Acclaimed Art Collection In The Sharjah Art Museum 
When you're visiting a place like Sharjah, you need to visit at least one art gallery/museum if you're going to do it right. By visiting the Acclaimed Art Collection at the Sharjah Art Museum, you can kill two birds with one stone! One of the largest art museums in the United Arab Emirates, the Sharjah Art Museum opened in 1997 and boasts both a permanent art collection as well as scheduled temporary exhibits. 
The galleries are spread over three floors and are focused on artworks by Arab artists worldwide. The permanent collection at the Sharjah Art Museum includes a whole wing dedicated to works from the Barkeel Collection, displaying a range of contemporary art from the Middle East. You can also see artworks from 18th and 19th-century painters who visited and were inspired by the Middle East. Some truly stunning artworks are on display, so it's worth visiting if you consider yourself an art fan. 
Take A Trip To Al Montazah Island 
If you're looking for a more traditional holiday activity, we recommend taking a trip to Al Montazah Island. The island hosts a theme park with multiple roller coasters and a water park to help you cool off during those sweltering summer days. Just a quick 15-minute journey from the centre of Sharjah, it's the perfect place to blow off some steam and have some fun. 
The main attraction is arguably the 60m high "Eye of the Emirates" wheel. There are some fantastic views from the top of the wheel as it gives you a bird's eye view of the city. On a clear day, the view from the top can stretch as far as 50km! It's particularly stunning at night, as you can see the city lit up in all its glory. 
Take A Walk Through Al Qasba 
This area of the city is packed to the brim with attractions and restaurants and is a great place to visit in the evenings. With plenty of unique places to eat as well as a kid-friendly atmosphere, it's no surprise that Al Qasba is a favourite place for families to visit in the evening. Running through the district is the Al Qasba Canal, where you can take boat rides throughout the day and view the city from the Khalid Lagoon. 
As it is a family-friendly area, you won't find things like bars or casinos in the district. In fact, you'll struggle to find those things anywhere in the UAE due to the country's stance toward drinking and gambling. However, you don't need to go to a casino to have an authentic casino experience. Online casino games are a fun and easy alternative to going to a physical one, as you get all the fun and excitement anywhere on almost any device. There is a range of games for you to play, from fantastic online slots with beautiful themes/animation to more traditional games like blackjack and roulette. You can also take advantage of generous welcome bonuses that aren't offered by physical casinos. However, with so many different operators to choose from, it can be hard to know which one to pick. Reading online casino reviews (استعراضكازينوعلىالإنترنت) can help you decide which site is right for you. No matter where you are in the world, you'll be sure to find a game that's fun to play. 
There are plenty more attractions we could have put on this list, which speaks to how great of a place Sharjah is to visit! While everyone else is going to Dubai or Abu Dhabi, you could be taking advantage of Sharjah's art and culture.