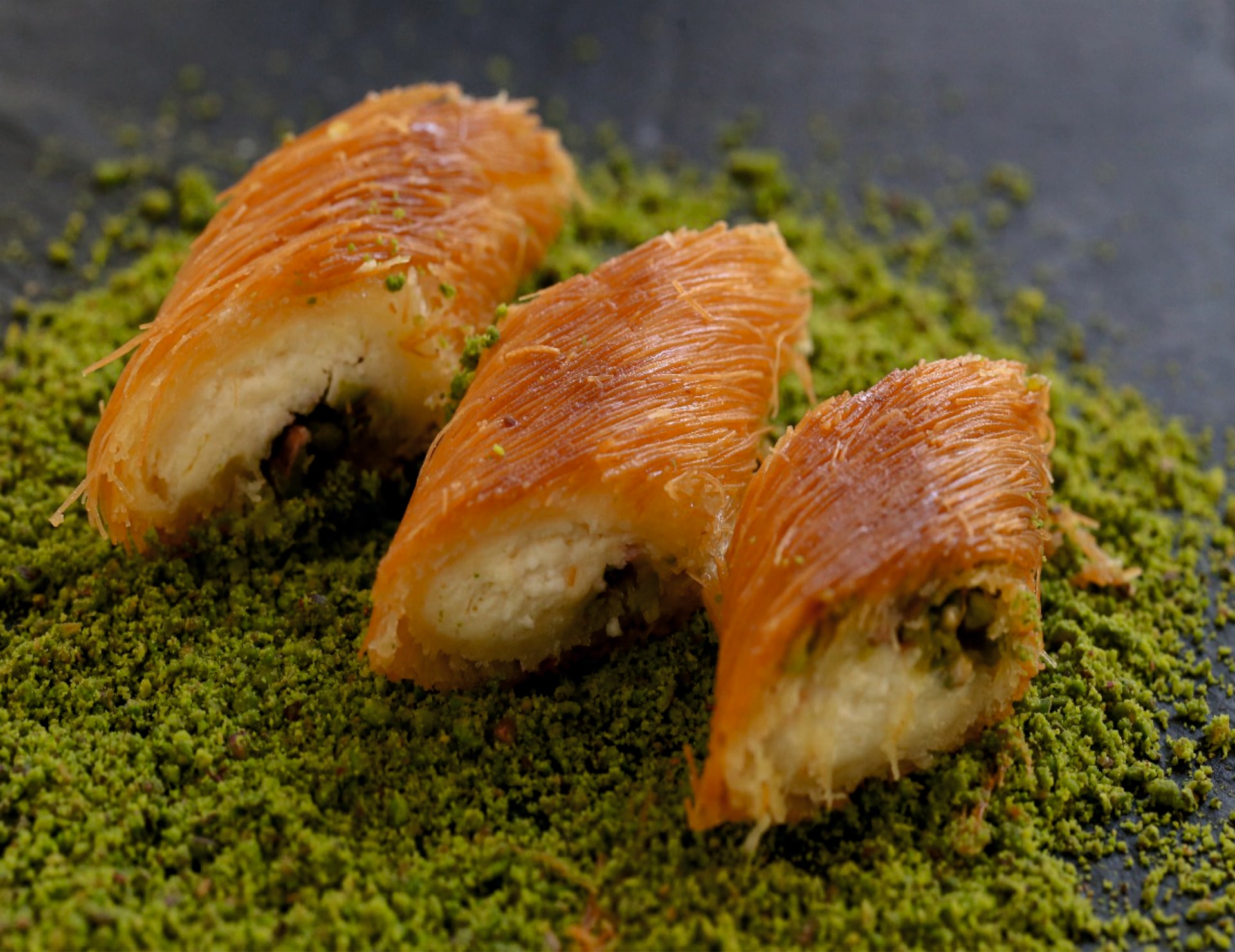 Are you looking for some inspiring desserts to have in Sharjah? Then you've come to the right place. We've rounded up the most mouth-watering desserts to savour in the city. From fusion sweets to traditional delicacies, there's something in Sharjah for everyone.
Kunafa (Kanafeh)
One cannot miss out on indulging in an orange and yellow colour sweet made with noodle-like pastry or semolina strands blended with sugar syrup and rose water. Kunafa (also called Kanafeh) has been around for centuries and if you are in Sharjah, do try this Arab/Turkish sweet and savoury delight. Guests can also find exciting toppings with cheese, cream, almonds, or pistachios.
Basbousa
Yet another Arabic sweet heaven to have - is basbousa. The tasty bites are square-shaped chunks covered in semolina and pastry. With the first bite, you can relish the flavours of coconut and sometimes saffron. The taste and texture of the dessert are quite like vanilla cakes, spongy on the outside and crusty inside.
Umm Ali
A dessert often served at weddings, Umm Ali is a delicacy worth trying. The dish is equivalent to North America's bread pudding and can be found in most of the top bakeries in the city. The delicious sweet is a beautifully crafted milky dessert, which consists of pastry, milk, cream, and nuts. A serving of a scoop of vanilla ice cream over this warm bowl of goodness can add extra flavours.
Lugaimat (Logma)
Get ready to enjoy some delicious brown dumplings. The deep-fried delicacies are smothered in date syrup and sesame seeds and are a local favourite. With every bite, one can experience a lovely crunch. What's more? The dessert is crispy and soft. One can also find it with toppings of sugar, Nutella or honey syrup.