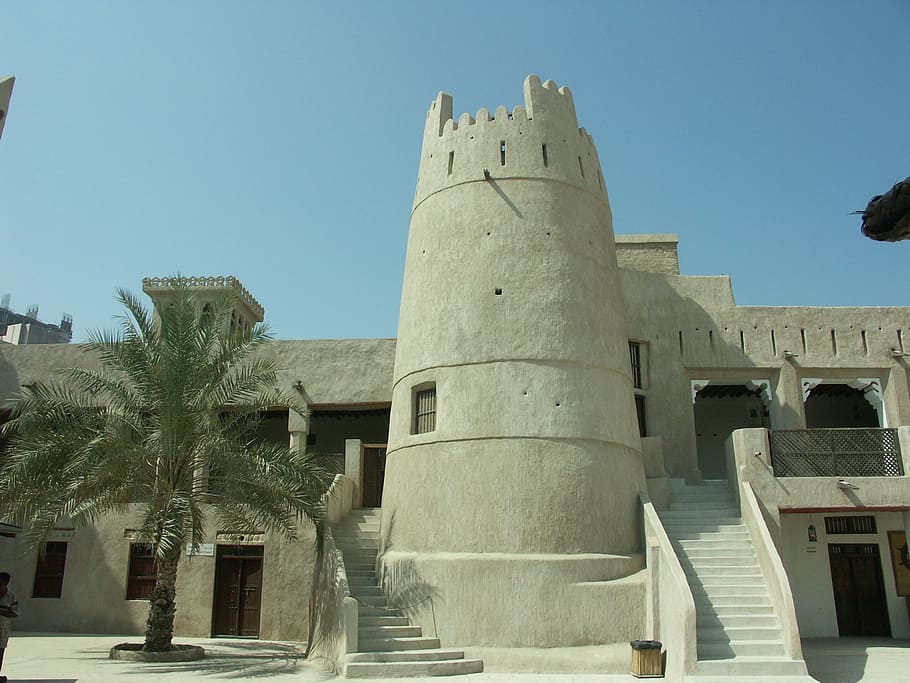 Tired of visiting the same old theme parks and neighbourhoods for shopping? Sharjah is a historic city in the United Arab Emirates but dims compared to the neighbouring Emirates, Dubai& Abu Dhabi. There are plenty of gardens to visit, plenty of street shops to explore and several landmarks to check out, but true delight lies in the local history at the museums in Sharjah. Visit, wander & learn!
Al Hisn Museum (Sharjah Fort)
The Al Hisn Museum is in reality, the Sharjah Fort that has been preserved to create a beautiful story regarding the life & history of the people in Sharjah & UAE. Besides the traditional exhibits, there are interactive displays that proudly show off the pride of the Arabian locals.
Sharjah Heritage Museum
There is more to history than just tools, pans & pottery, and the Sharjah Heritage Museum showcases just that! This museum pays homage to the Arab culture, including the country's 18th-century pearl diving history. There are several Emirati textiles, festival displays and dioramas to learn about Sharjah.
Sharjah National History Museum
Here's a fun fact - there is more to local Arabian wildlife than just camels! The Sharjah National History Museum welcomes people of all ages. There's plenty of information on local flora and fauna, including the museum, the Wildlife Center and the Children's Farm. With nearly five large exhibition halls, you will be hard-pressed not to find what you're looking for.
Sharjah Calligraphy Museum
The fine and intricately carved symbols all across Sharjah's historic attractions pay homage to the calligraphy and language of the Arabs. The Sharjah Calligraphy Museum is a must-visit for art lovers where the beautiful script is recorded on pieces of wood, ceramic & even animal skin! It's truly a work of art!
Sharjah Archaeology Museum
Sharjah may be considered a historic city, but there are several artefacts and exhibition displays that are even older! The Sharjah Archaeology Museum has well-preserved records detailing the history and culture of the city before it was a popular tourist hub. The best part is that there are items as old as the Stone Age and Bronze Age!