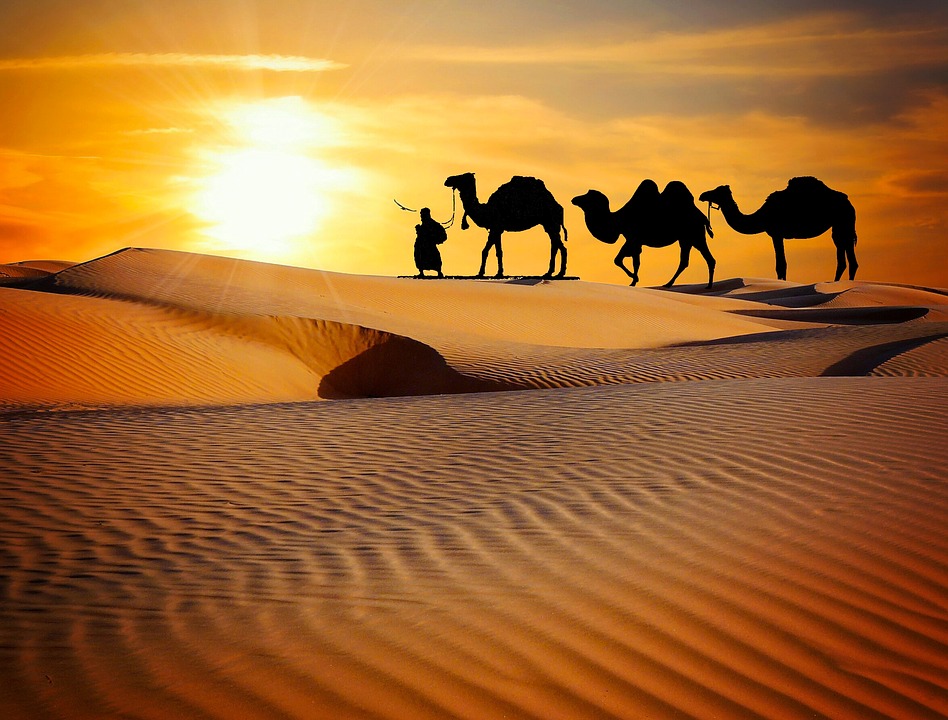 Incredible views of the sea, stunning desert sands and adrenaline-pumping activities; experience this and so much more during your vacation in Sharjah. No holiday is complete without a desert safari here. Hit the gilded sands as you indulge in adventure activities like dune bashing and sandboarding and get ready to feast to your heart's content with an amazing BBQ meal on your desert safari in Sharjah!
An evening desert tour gives you the wonderful opportunity to enjoy the sunset, sand boarding, BBQ meal under a starlit sky, and more.
Key Highlights of an Evening Desert Safari
Adrenaline-boosting Activities
Adventure seekers cannot miss out on sand boarding (surfing over the dunes), quad biking, and camel riding.  You board a fierce 4x4 Land Cruiser SUV and can go dune bashing against golden sands for a truly exhilarating experience. The thrills just keep on coming as you dune bash ride deep into the red dunes!
Visit Desert Campsite
After your adventure stint, you will be taken to the campsite where you can unwind and revel in the entertainment activities planned out for you. Enjoy the magical sunsets and remember to keep your cameras handy to click some truly incredible photographs.  You can also experience sand boarding, henna painting and a photo opportunity wearing traditional Arabic clothing with a falcon on your arm.
Scrumptious BBQ Dinner & Dance Show
After a day of wild adventures, you will be greeted with the amazing aroma of an al-fresco BBQ dinner and a rhythmic belly dancing show. What's more? The dinner will be served under a blanket of twinkling stars. Enjoy the cozy night atmosphere of the desert as you indulge in delicious, lip-smacking Emirati dishes. If you wish to enjoy a serene stargazing experience, then desert tours are just the right thing for you.