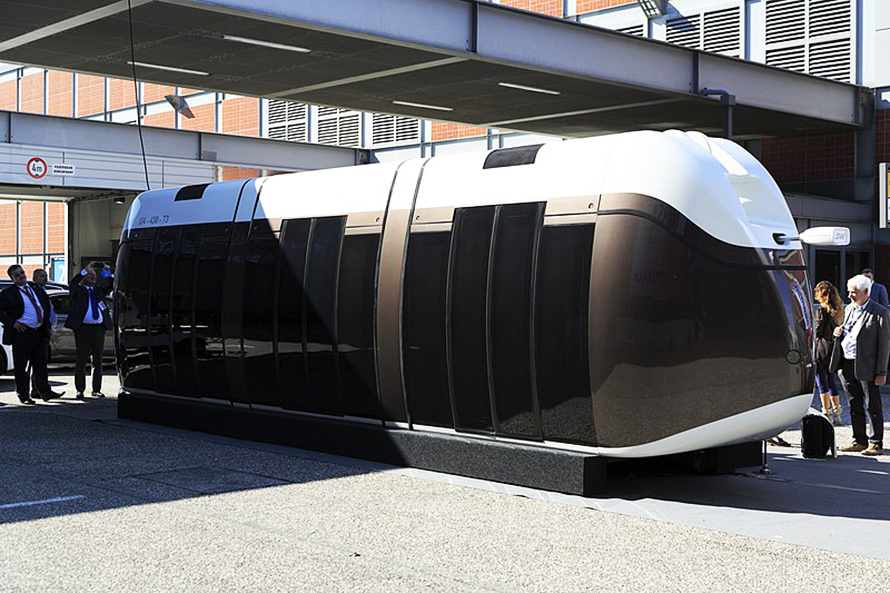 Imagine zipping through the sky in seconds in Sharjah. The light-years ahead cable car (UCar) is soon to be a reality. Guests can look out for this futuristic travel with Sharjah unveiling the UAE's first high-speed electric sky pod network. Here's all you need to know.
The electric sky pod (uSky) project involved Unitsky String Technologies of Belarus. The international engineering company built a 2km suspended track at (SRTI) Sharjah Research, Technology, and Innovation Park. The sustainable SkyWay system will carry its first passengers soon.
Aerial flights in pods are a fun way of travel. The thrill of travelling at speed and in luxury is a wonder, and passengers can experience sheer comfort in the pods. What's more, the development site at the park already has a working 400-meter track that carries a suspended Unicar pod built to withstand the extreme Middle East climate. The test track is due to open soon, and within three years, a 130km sky track from Sharjah to Khor Fakkan port could be operational to transport freight. Sky pods are connected to high-tensioned steel wire and move back and forth independently, making them robust. Plus, it is an excellent power-saving solution, with an electrical motor that can be operated partly by solar or wind energy.
The pods can carry up to 25 tonnes at a time, at 130kph, significantly reducing the need for heavy goods vehicles clogging up roads. Some tracks can carry pods of up to 14 passengers at speeds of 150kph, while larger carriages transport passengers in either 48 or 75 capacity pods at 500kph. What's more, the SkyWay system is considerably cheaper.