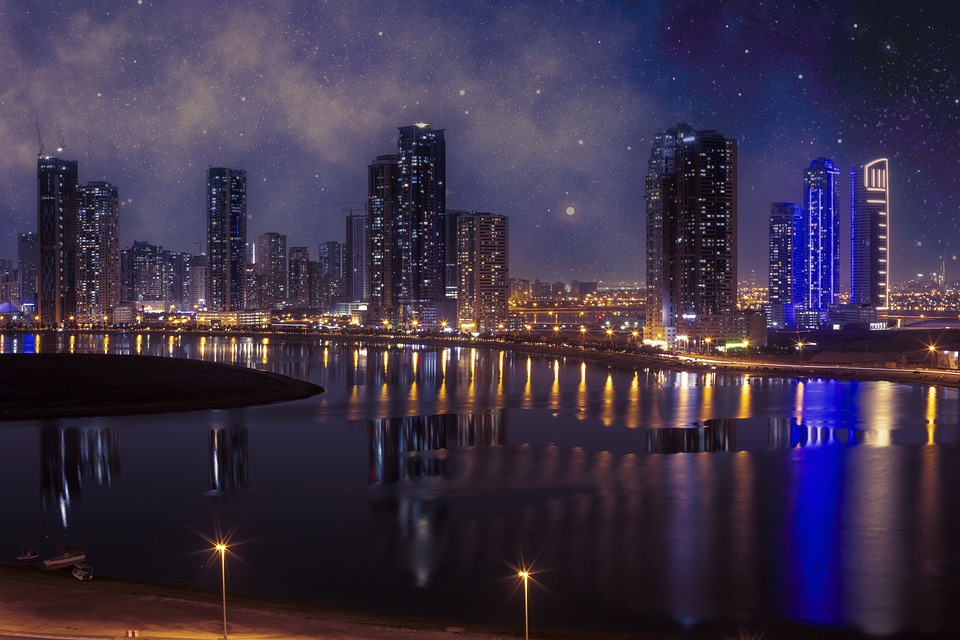 Are you feeling dull and tired? The United Arab Emirates has everything one could ask for; historic attractions, scenic beaches and even modern artificial landmarks! We have found the easiest way to break out of the funk is by taking time to move your body. And what better way than heading outside in the evenings for a stroll!
Walk around the Al Majaz Waterfront
There is something beautiful about walking around the same city at night. After dipping toes in the cool water, take a stroll exploring the dancing fountain and the colourful lights at the Al Majaz Waterfront. Plenty of events and festivities mark their celebration during the evenings, here as well!
Explore the Heart of Sharjah
The Heart of Sharjah is a perfect way to get back to the roots and traditions of the UAE. Striking the perfect balance between traditions and modern style, this UNESCO protected heritage site is home to several museums and galleries where you can experience the history of Sharjah. Don't forget to get your kids!
Drive around the twinkling Al Noor Island
The gardens, the twinkling lights decked up on trees and buildings, and the towering skyline along the dark backdrop make Al Noor Island the perfect spot to spend your evenings. There are beaches nearby, but a simple walk or drive around this spot on a fabulous summer day will brighten up anybody's day!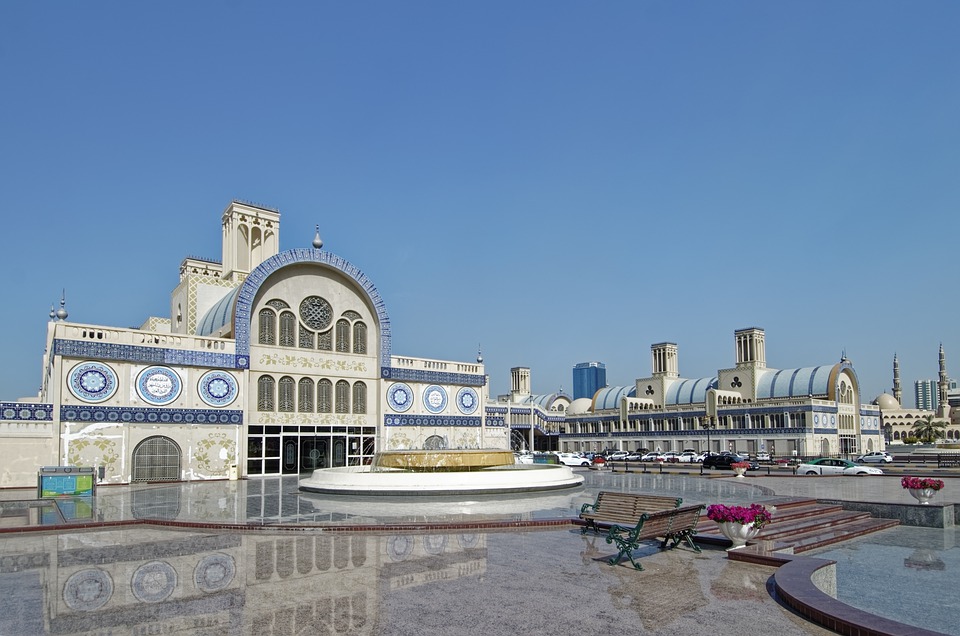 Spend time shopping at Blue Souk
There may not be the largest or the longest shopping malls in Sharjah like Dubai's neighbouring city. But the, Blue Souk comes close to offering their retail experience. Shop around the luxury stores with over 600 choices, and watch the eye-catching decorations as you walk around!
Wine and Dine at the Best Luxury Restaurants
Sometimes it's good to head outside for a change in scenery, especially if you have been good about cooking at home and eating right. Head over to the best fine dining restaurants in the city, and treat your palettes with some delicious food and mouth-watering desserts. You won't be disappointed!
Spend the evenings with your family, and enjoy the activities of excitement Sharjah offers. Get moving!