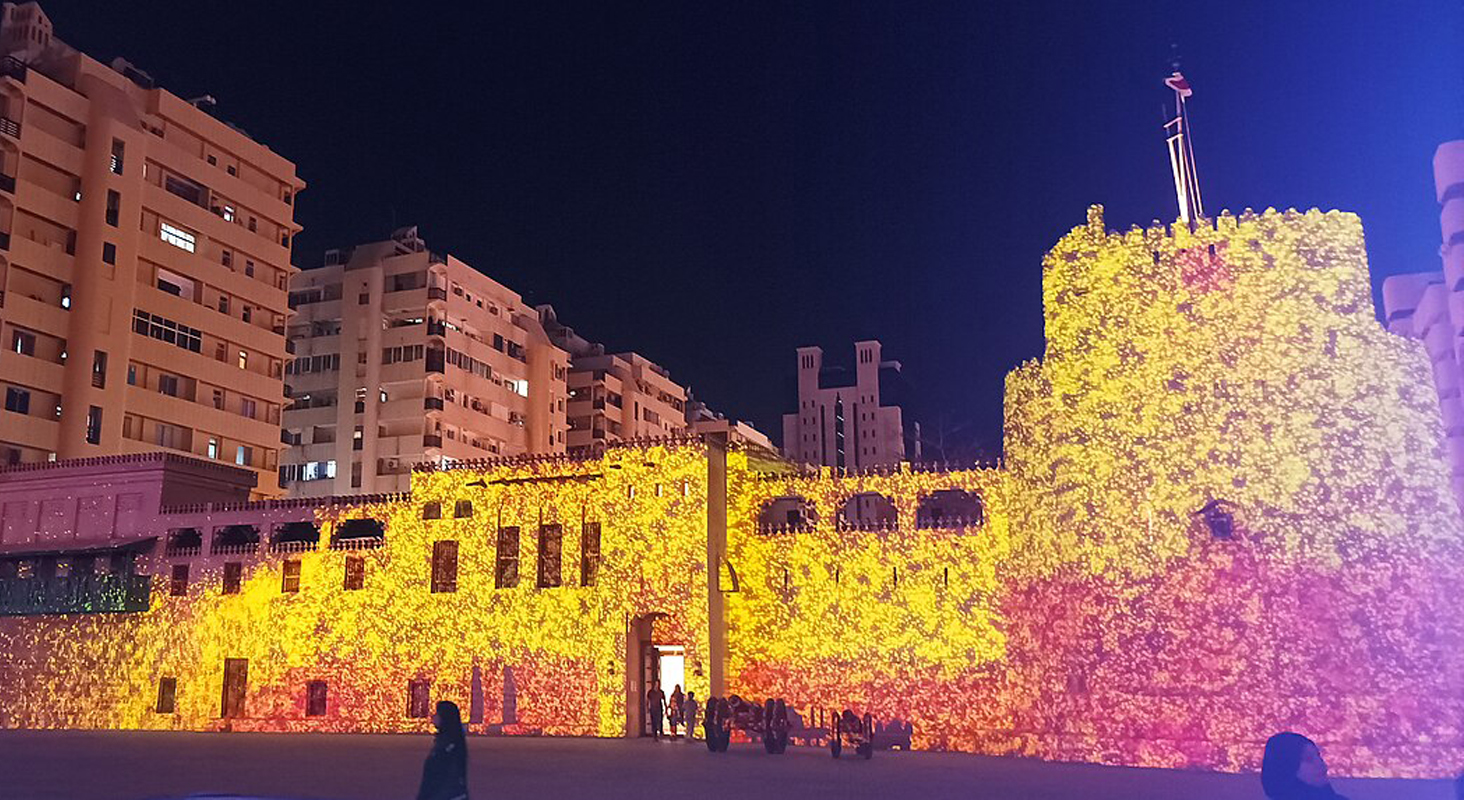 Sharjah is undoubtedly one of the most historic cities in the United Arab Emirates. Aside from the luxury and glamour that Dubai & Abu Dhabi have to offer, Sharjah's beauty lies in the monuments & city landmarks that have stood the test of time; like the Sharjah Fort. Read more to learn about interesting facts you might not have known before!  Happy exploring!
Sharjah Fort, also known locally as Al Hisn, first opened its doors to the public in 1996 and later was renovated and updated in 2015. This iconic landmark is an important piece of local history and was first built during the reign of the Al Qasimi family in 1823. During its construction, it was considered to be the biggest and most important building of Sharjah.
The square-shaped fort was built mainly as the first line of defence for the city. Since then, it has been converted into a prison, a government building, a royal residence and now a public museum. The building consists of two floors, a main courtyard and two towers. The fort was built from coral stones pulled from the Gulf and then lined with plaster, while the doors were made from teak wood.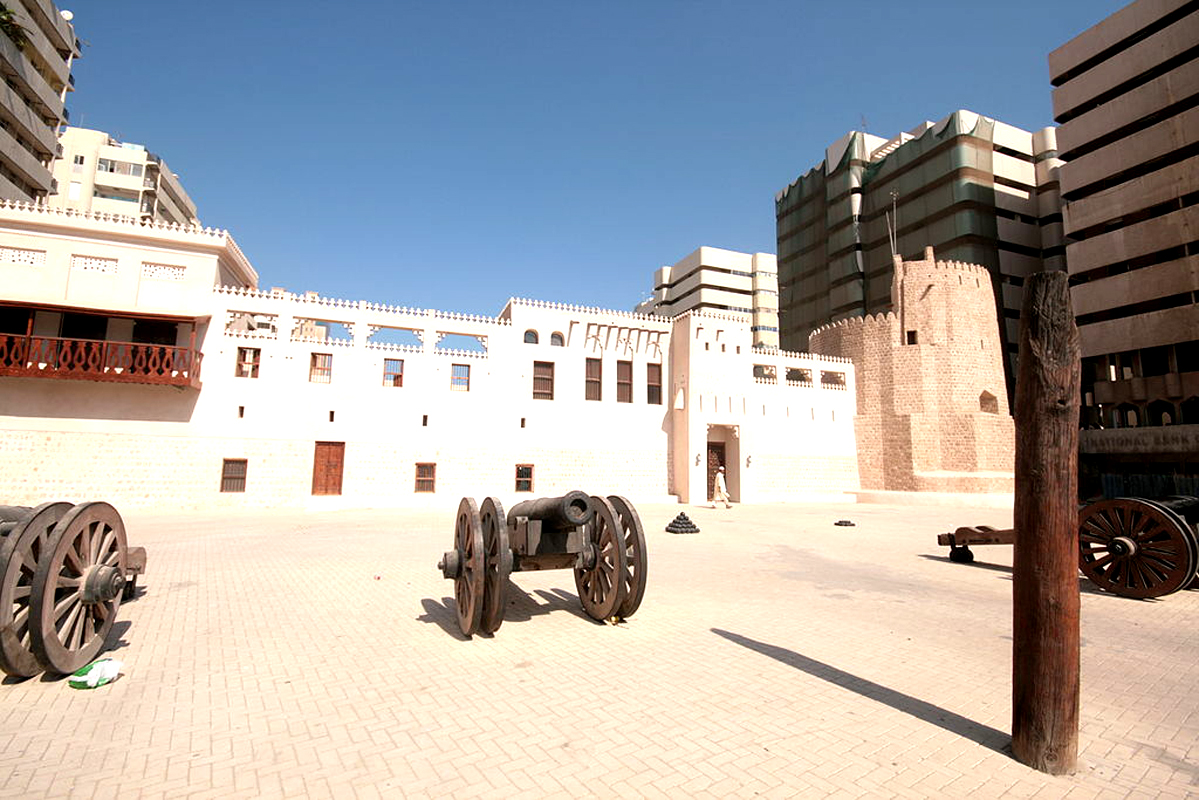 When you visit the Sharjah Fort, you will be greeted with cannons at the entrance, followed by different galleries showcasing the historic exhibits that make this landmark so popular. Every piece of history, right from weapons to clothing and everyday items used for cooking & admin work, depicts the life of the Emirati family nearly 200 years ago. There are not just physical artefacts to see but interactive audio-visual elements, stories and reconstructions that will transport you back to the century.
You can walk around and take in the history lessons, click snapshots of the recreated scenes and marvel at the masterpiece built during that period. From cultural & lifestyle exhibitions to the military might of Sharjah during that period, everything in this museum is iconic and something to be looked at in awe.
Happy learning & don't forget to take the kids with you!