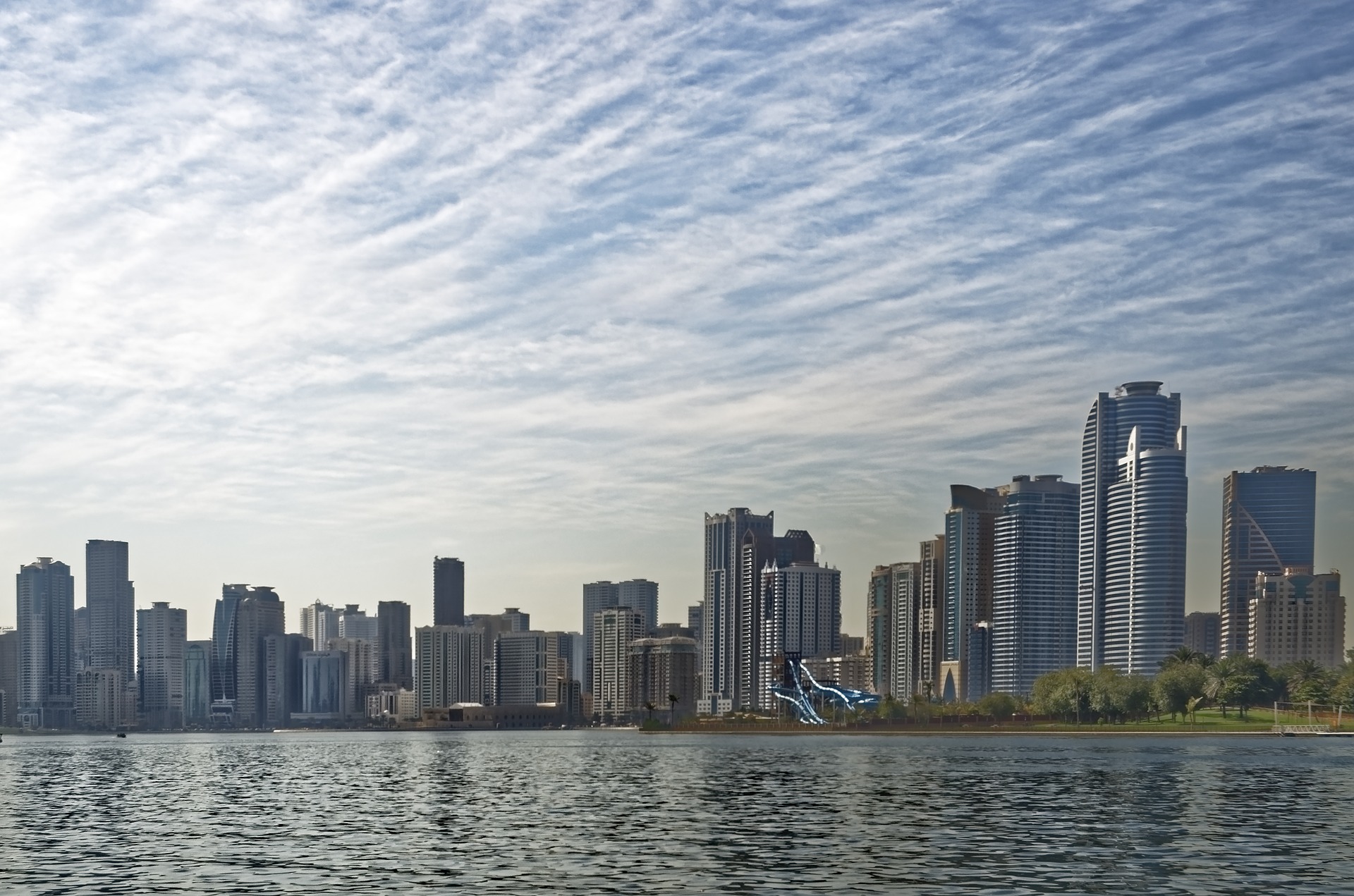 Summer marks the beginning of the spectacular time in Sharjah. Summer holidays bring together families from across the region for a host of activities, carnivals, events, workshops and summer camps for the kids. You'll also find several promotions, discounts and giveaways at Sharjah's premier shopping destinations.
Sharjah summers have long days with lots of sunshine; daily temperatures range from 26°C (103°F) to 40°C (79°F), so most people prefer to stay indoors, but don't worry! The people of Sharjah know how to have fun.
Sharjah Museum of Islamic Civilization
Located next to the Majarrah Waterfront, in the historical heart of Sharjah, this fascinating museum resides in a building that was once a traditional Middle Eastern souq (indoor market). The new Sharjah Museum of Islamic Civilization is home to more than five thousand rare Islamic artefacts from all over the Islamic World, spread across seven spacious galleries. Visitors can learn about the Islamic faith, science, discoveries and culture, and admire the beauty of Islamic art. If you want to know more about Sharjah and it's heritage, take the Sharjah Arts Heritage and Culture Tour for a truly enriching experience.
Central Souk
The Central Souk also popularly called the 'Blue Souk' is a multi-storey indoor market consisting of two parallel buildings connected by bridges. One of Sharjah's most Instagram-worthy buildings, the souk even features on UAE currency.
You can buy a variety of Arabian handicrafts like Bedouin jewellery and other curios like handmade Persian Carpets and colourful Kilims from Afghanistan and Kashmir. You will also find skilled artisans who can recreate entire designs from a single photo or sketch.
Al Montazah Amusement and Water Park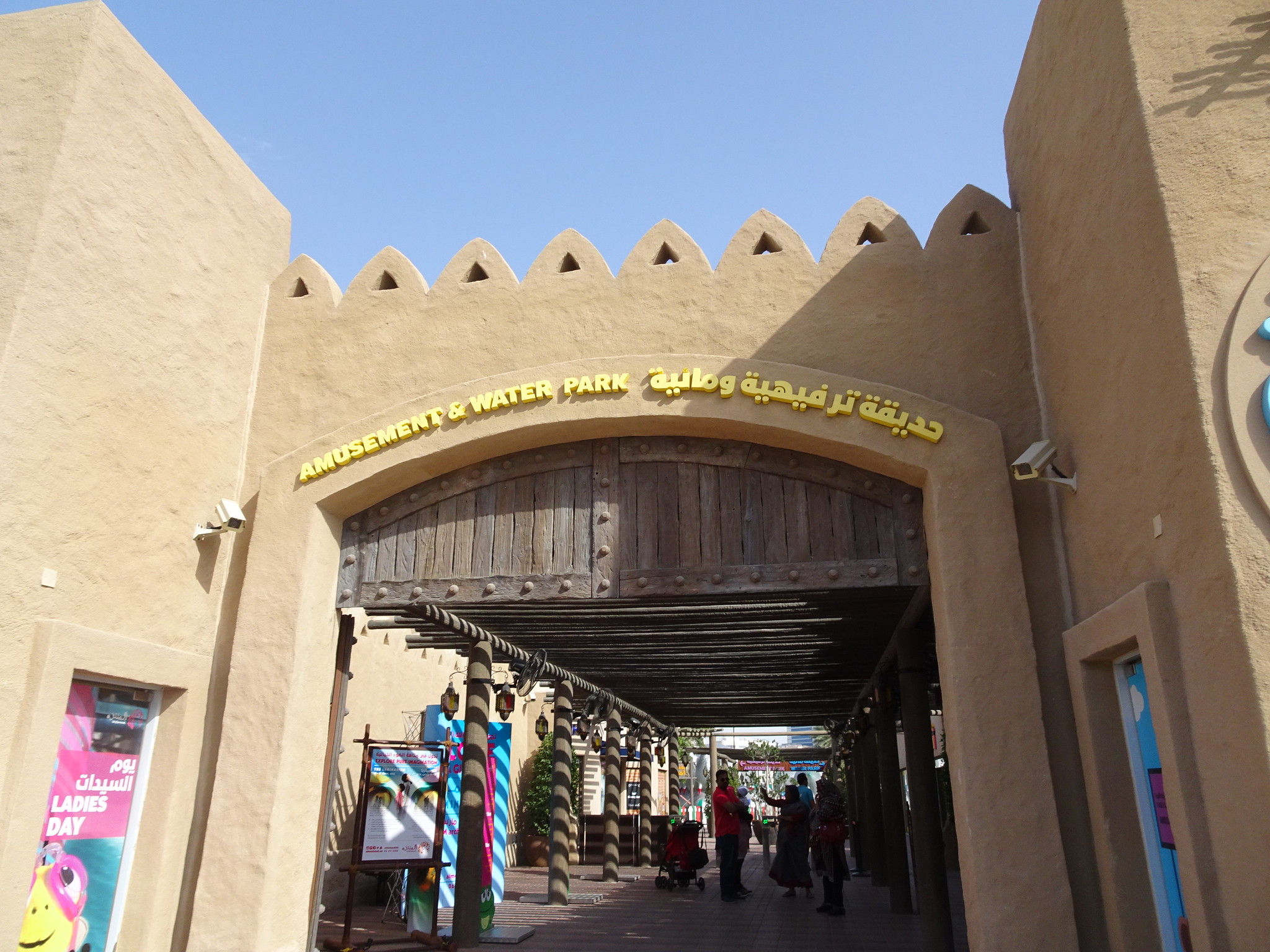 Credit: Flickr / Martin Lewison / CC BY-SA 2.0
Located opposite the Central Souk, Al Montazah's Amusement and Water Park is the perfect destination for the whole family. Beat the heat of the Sharjah Sun at 'Pearls Kingdom', featuring wet-and-wild waterslides, meandering pools, twisting tube and speed slides. There are pools for all ages and a shallow splash zone for the tiny tots. If you're looking for some more privacy, rent out one of the many cabanas.
The amusement park is packed to the brim with exciting rides like bumper cars, go-karts and a mini-train. The grounds also feature a sprawling lawn with picnic spots, cafes and restaurants.
Sharjah Discovery Centre
Wake up your inner child and marvel at everything the Discovery Centre has to offer. The Centre is divided into seven themed areas, including Water World, Sports World, Body World and Build Town. Each section features cool science and design experiments, alongside climbing walls, mini electric cars and storytelling areas.
The Discovery Centre ultimately helps children understand the role of science and technology in their daily life and encourages them to explore the world around them in a fun-filled and relaxing atmosphere.