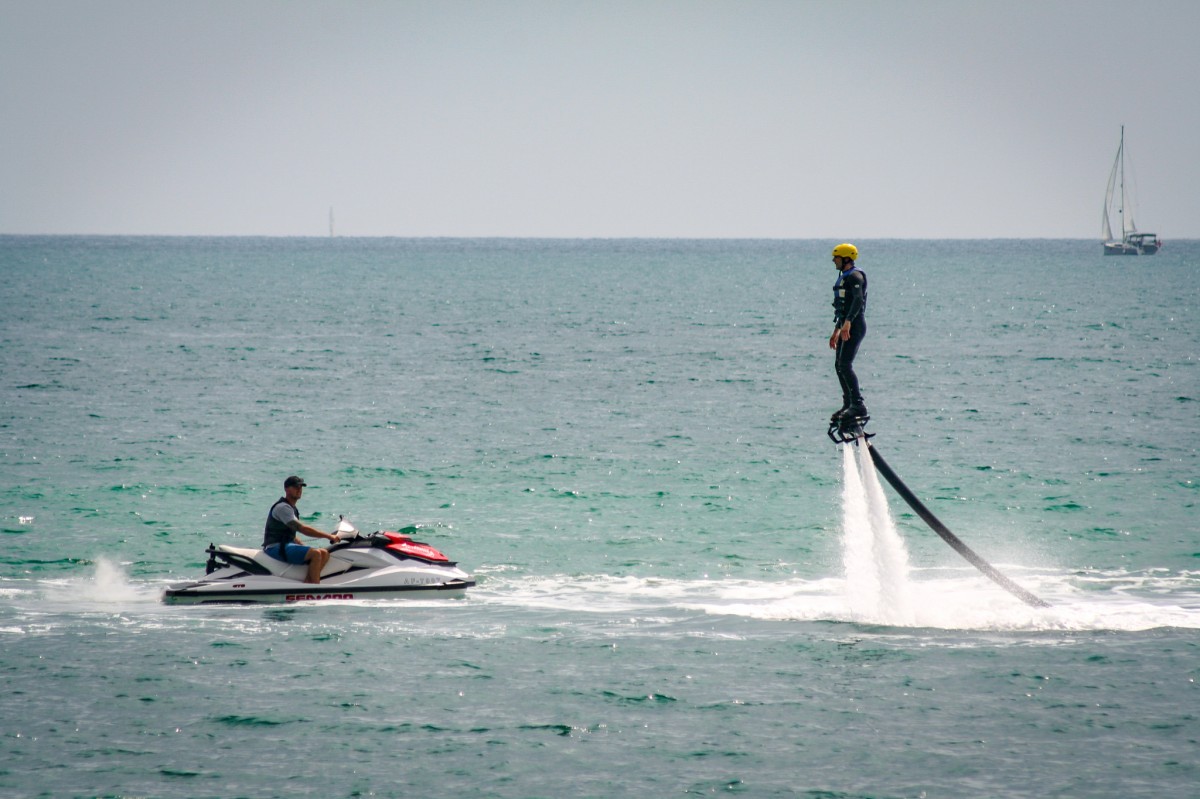 The gilded deserts are ideal for a spot of adventure during the winter. While you may be looking for safe ways to enjoy your weekend during COVID-19, it is vital to adhere to social distancing and other safety protocols. We've put together a list of popular spots in and around Sharjah for some incredible outdoor experiences.
1. Enjoy beach-time
Sharjah has some pristine beaches, and you can spend some time unwinding on these popular beaches. The sun and sea with stints of kayaking, parasailing, and adventurous flyboard rides can really get exciting. Guests must remember to adhere to precautionary measures, such as wearing masks on the beach at all times, maintaining a safe distance, and sanitizing their hands.
2. Burbing around
A great way to have some fun in the outdoors is to start biking. It is fantastic to try burbing. What is burbing? It is cycling every road in a suburb. Bikers could use maps and also ride solo. Burbing is fun, relaxing, and quite accessible to everyone. Sharjah has some cool cycling trails, and it is easy to rent a bicycle and explore the area while getting good cardio.
3. Head to Luxurious Winter Getaways
Sharjah has some unique eco-retreats that offer luxury and adventure. These premium desert retreats, such as Mysk Kingfisher retreat, Mysk Al Badayer retreat, and Mysk Al Faya retreat have extensive precautionary and preventive measures to combat COVID-19. Guests can experience authentic Emirati live cooking and an opportunity to participate in preparing traditional food and drinks. Plus, they can look forward to donning traditional Emirati attire.
4. Visit Al Noor Island
Outdoor enthusiasts will love to explore Al Noor Island in Sharjah. The site is Sharjah's most incredible leisure attraction. Guests can enjoy the island's bastion of exotic trees, prehistoric rocks, and other features. The island has some magnificent art sculptures, and play areas for children, and a cafeteria.
5. Explore Natural History Museum and Desert Park
Petting zoos are a delight for children. One can now visit the Natural History Museum and Desert Park, which gives visitors a chance to learn about the growth of flora and fauna, various animal species of the Arabian Desert.