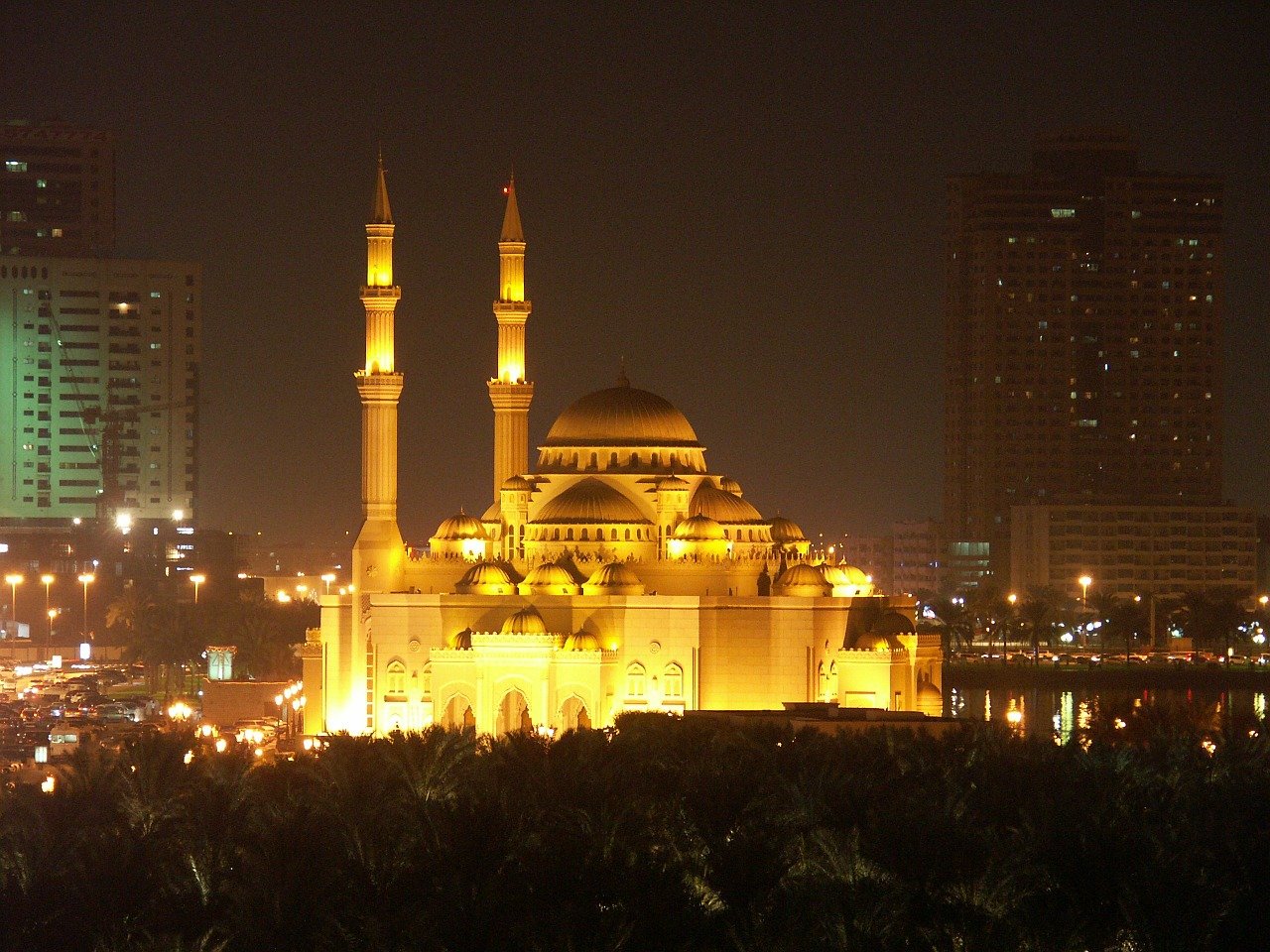 Travelling may have come to a halt, but that doesn't discount all the places you can explore and learn about, virtually! There is no shortage of museums in Sharjah that have countless historic artefacts, but there are cultural landmarks of importance as well. Learn all you can about the Al Noor Mosque in Sharjah, and visit the destination when it opens, and it is safe to do so.
Among the hundreds of mosques in Sharjah, the Al Noor Mosque is one of the most famous and also one of the prettiest to look at, situated beside the Khalid Lagoon on Buhaira Corniche. The mosque is a stunning example of Turkish design, inspired by the Sultan Ahmed Mosque in Istanbul. Completed in 2005, the Al Noor Mosque stands true to its name, meaning 'light'.
Ordered to be built by the wife of the ruler of Sharjah, Her Highness Sheikha Jawaher bint Mohammed al Qasimi, the Al Noor Mosque can accommodate roughly 400 women in the special ladies section, or otherwise, at least 2,200 people. The architecture of the mosque consists of two soaring minarets, each nearly 52 meters tall, alongside nearly 34 domes. The central home height is nearly a whopping 31.5 meters, providing a light and airy feeling upon entrance. While the exterior design includes floral cornices near the arches and along the edge of the roof, the interior of the mosque has special calligraphy engravings from the Holy Qur'an.
On a normal holiday, tourists from all over, including non-Muslims are encouraged to visit this architectural beauty with a 45 minute guided tour available as well. Once open, the mosque offers informal educational insights on the Islamic and Emirati culture during their tours as well. Keep an eye out for the local rules, and head over to this stunning local city attraction when it opens up and is safe for viewing. Don't forget to wear appropriate clothes, carry a mask and click lots of pictures!