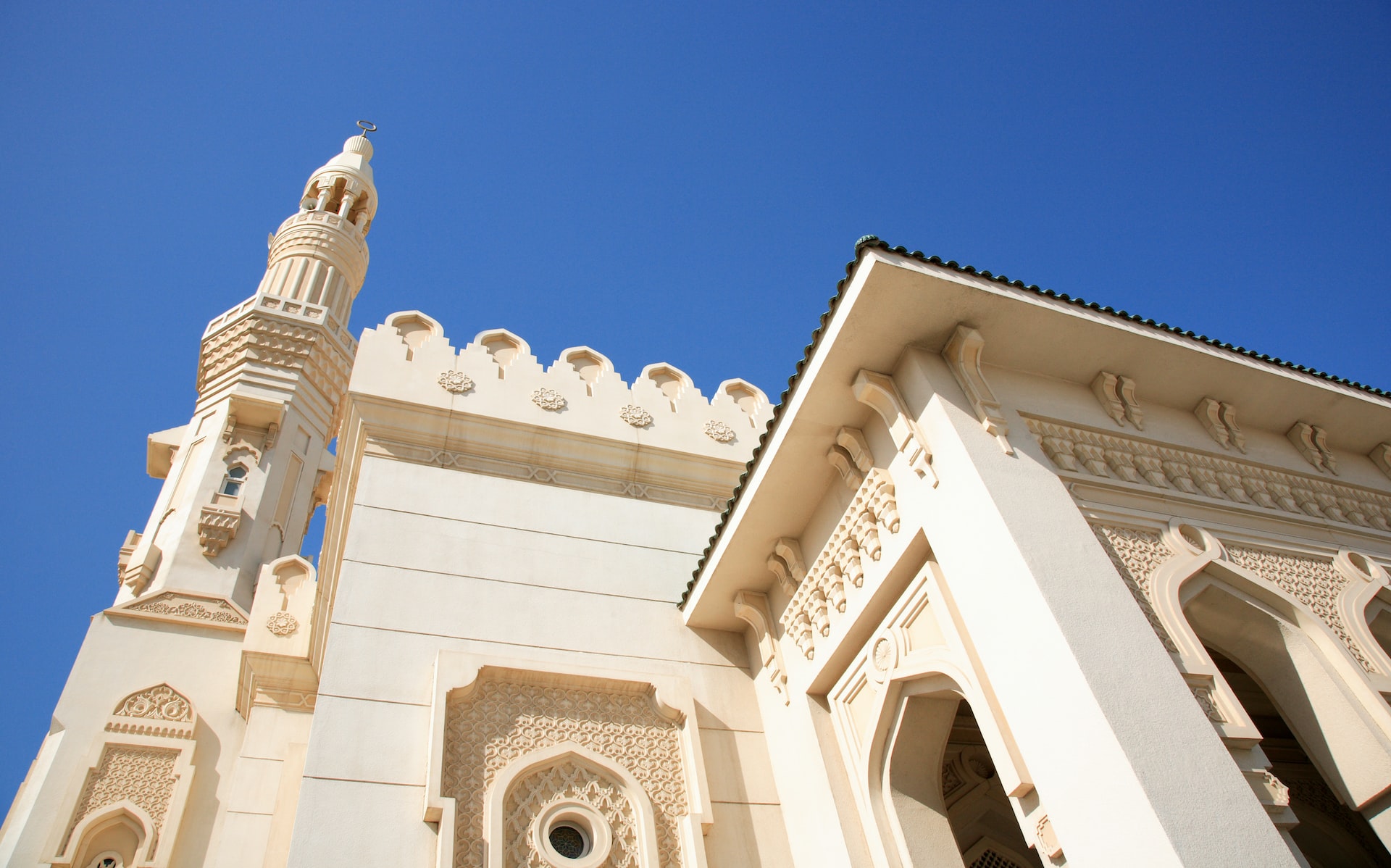 One thing you need to know before travelling to Sharjah or any other Emirate in the UAE is that Sharjah is a historic city. Every neighbourhood has historical landmarks that speak about the evolution & progress of the town throughout the years. While it's fun to explore the modern skyscrapers & experience the futuristic vision of the city, it's even better to look back in time at Sharjah's most beautiful religious attractions; the mosques.
Sharjah Mosque
The title for Sharjah's largest mosque goes to the famous Sharjah Mosque. The construction of this attraction costs a whopping AED 300 million, but it is well worth it. The mosque, open to tourists for sightseeing, includes an extravagant prayer area where the Quranic texts are intricately carved all around to signify the importance and holiness of the area itself. Don't miss out on visiting here!
Al Badiyah Mosque
Although there are over 600 mosques for you to photograph in Sharjah, the Al Badiyah Mosque, located outside the Emirate, is among the most visited. Built in Fujairah, this simple mosque is considered UAE's oldest religious landmark dating back to 1446. A simple structure made with mud & stone, this prayer site can hold up to 70 people. Simple & unique, this mosque's historic roots makes it worth the trip!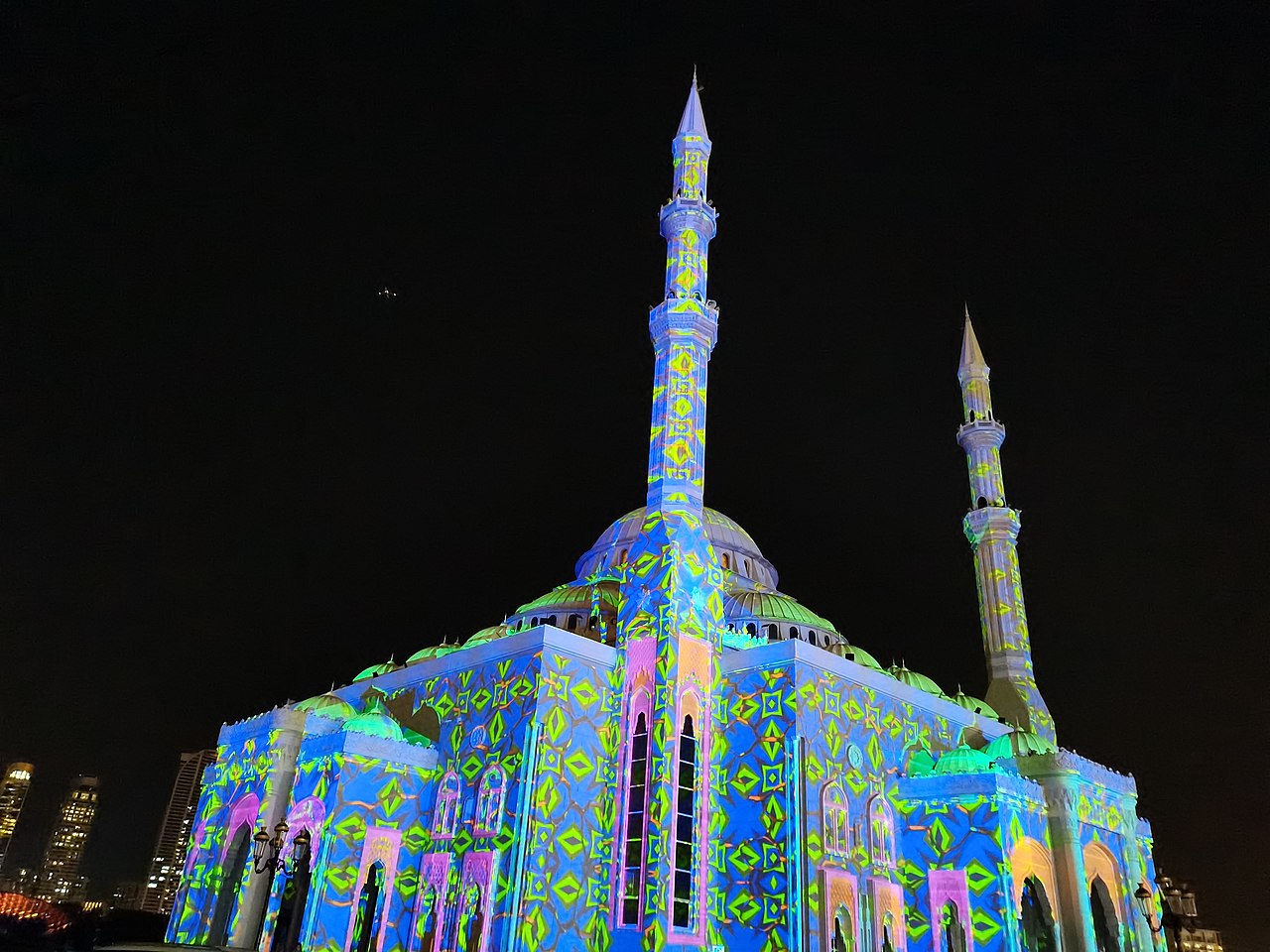 Al Noor Mosque
While many mosques allow you to appreciate the beauty from a distance, the Al Noor Mosque in Sharjah became the first one in the Emirate to allow visitors inside the sacred grounds. Considered to be the most picturesque mosque with 34 cascading domes & minarets, the design of this mosque resembles the Blue Mosque in Istanbul. This mosque can hold up to 2200 worshippers, excluding the ladies section. This landmark is a must-visit!
Al Sakina Mosque
Typical Islamic mosques all around Sharjah, Dubai & Abu Dhabi focus on the exquisitely carved domes and the intricate design to detail on the minarets. What makes the Al Sakina Mosque worth a visit is because of its unusual architectural design. Islamic art takes on a new meaning, and although this mosque holds 900 prayer goers, the exterior makes it very different from the others!
King Faisal Mosque
The King Faisal Mosque is located in the Al Soor neighbourhood of Sharjah. This masjid is named after the Saudi King, H.H King Faisal bin Abdulaziz Al Saud. This mosque is wonderfully maintained and designed like all religious sites in Sharjah. During Ramadan, you will likely see over 16,000 people head to one of Sharjah's largest mosques.
Don't forget to check out tours available that will guide you throughout the city for a hassle-free experience to remember!