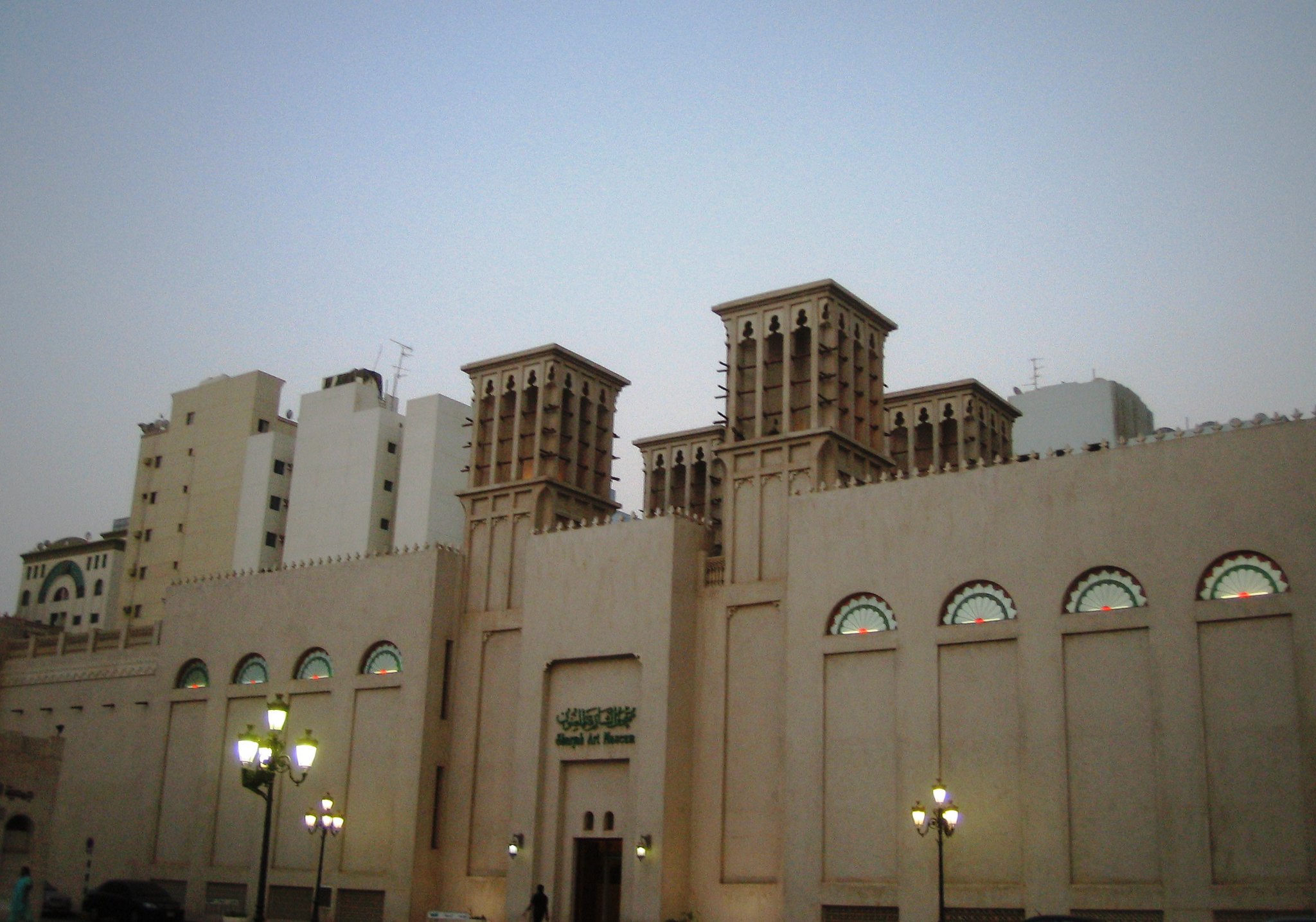 Credit: Flickr / jensimon7 / CC BY 2.0
Established in 1995  by the Art Directorate of the Department of Culture & Information, this art museum is housed in Bait Al Serkal in the Al Shuwaihiyeen area.
Standing in the art area it is in harmony with the other five heritage buildings with the space dedicated to a display of a permanent collection of artworks on the ground floor. The museum has done a whopping thirty-three solo, group exhibitions and related activities.
The building was inaugurated by HH Dr Sheikh Sultan bin Mohammed Al Qassimi, the Supreme Council Member and Ruler of Sharjah, on April 9, 1997. The structure takes up a total area of 111,000 sq. meters (27.42 acres). The building has 2 stories, a roof deck and a basement car parking space. The Sharjah Art Museum has state-of-the-art interior facilities of international art museum standards. 
The Collection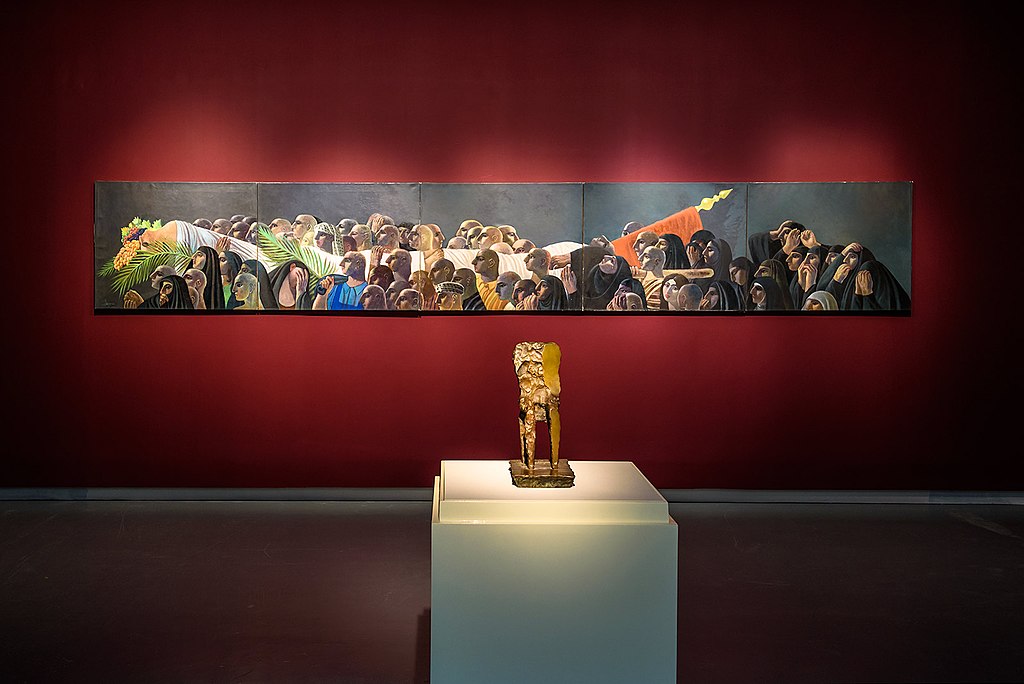 On display on the fourth wing of the first floor, lies a captivating collection of modern and contemporary Arab art. The collection includes paintings and sculptures by renowned artists such as including Abdulqader Al Rais, Louay Kayali, Bashir Sinwar, Faiq Hassan, Mohammed Yusuf and Ismail Fatah Al-Turk. Some of the highlights include Lebanese artist Rafic Charuf's stark 'Palestinian Woman', influential Iraqi artist Kadhim Hayder's 'Fatigued Ten Horses Converse with Nothing', Egyptian artist Zeinab Abd El Hamid's chaotically colourful 'Quartier Populaire' and three works by post-Surrealist Syrian artist Marwan.
They host periodical art exhibitions for local artists and their Middle Eastern counterparts as well as international artists. Other activities of the museum include organizing exchange exhibitions in coordination with art museums and other such cultural establishments and implementing various programs organized by the Department of Culture and Information in coordination with the Art Directorate and the Emirates Fine Arts Society. 
Other Facilities 
The lecture and seminar hall is well equipped and designed for audiovisual presentations and the implementation of educational programs. Publications are printed for all art exhibitions and relevant activities held at the museum. Documentation of various programs in the audiovisual format are also produced. The Art library at the museum, which supports study, teaching and research, is also well equipped with books, periodicals and other relevant printed materials and materials in electronic format. The coffee shop of the museum is spacious, designed with a friendly atmosphere, to serve beverages and snacks to visitors. The book and souvenir shop works as an outlet for museum publications.